Lincoln Airport's Newest Travel Partner Red Way Extends Flight Schedule Until November 29 and Adds Extra Dates in Response to Community Demand
Press Release
•
May 23, 2023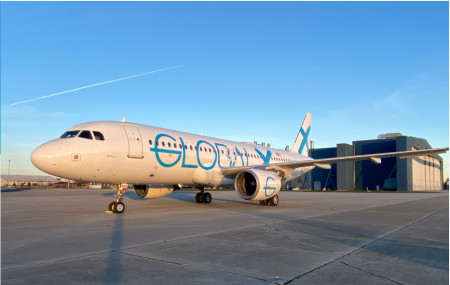 LINCOLN, Neb., May 23, 2023 (Newswire.com) - The Lincoln Airport and Red Way are thrilled to announce the extension of flight schedules until Nov. 29 to accommodate the growing demand from the local community. In a commitment to providing exceptional customer service, special schedule additions have also been included based on valuable feedback and requests from customers. Flights are now available to book on www.goflyred.com.
Understanding the importance of listening to customers, Red Way has taken community requests into consideration while expanding the schedule. This proactive approach showcases the company's commitment to providing a personalized travel experience tailored to the preferences of customers.
On March 30, seven new nonstop destinations from Lincoln were announced (Las Vegas, Orlando, Nashville, Austin, Minneapolis, Dallas, and Atlanta). Red Way said in a statement, "One of our core values is community. We knew based on research that these destinations would be popular, but we are astonished by the community's reception and response. We have received incredible messages of support as well as frequent suggestions on special dates and routes to add. We want customers to know we love to hear their suggestions and that we are receptive to them!"
The new schedule will extend through to Nov. 29 and three special dates have been added to accommodate Husker fans and families:
Aug. 30 - Minneapolis to accommodate Husker football fans as they take on the Gophers!
Oct. 17 - Las Vegas to provide more options for fall break.
Oct. 17 - Orlando to provide more options for fall break.
"This schedule extension and special additions are aimed at enhancing the convenience and connectivity for both leisure and business travelers, promoting economic growth and strengthening community ties," said David Haring, Executive Director of the Lincoln Airport Authority. "We are thrilled to have a company operating from the Lincoln Airport that embraces customer experience and community interactions as a core component to their business and we look forward to their continued success."
With the extended flight schedule and special route additions, the companies are well on their way to fostering greater connectivity and convenience for travelers in the Lincoln community and beyond. The companies invite everyone to explore the website to take advantage of the expanded offerings and plan their travel accordingly. Visit www.goflyred.com and www.lincolnairport.com to learn more. Flights are public charters offered by GlobalX Air Tours, LLC and operated by Global Crossing Airlines, Inc.
Source: Lincoln Airport Authority
Tags