LGBT Real Estate Professionals to Meet in Fort Lauderdale, Florida October 14 to 16
Press Release
•
Sep 25, 2014
The First-Ever National LGBT Real Estate Conference is scheduled for Fort Lauderdale October 14-16.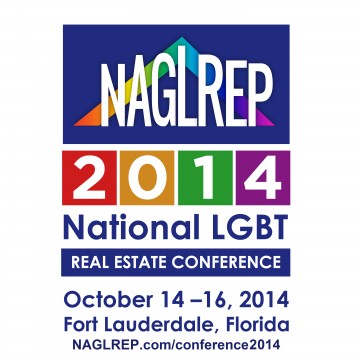 Jupiter, FL, September 25, 2014 (Newswire.com) - On October 14, 15 & 16, 2014 hundreds of LGBT real estate sales professionals will gather for an unprecedented national conference in Fort Lauderdale,
Florida. The National Association of Gay & Lesbian Real Estate Professionals (NAGLREP) is hosting its inaugural symposium, with a broad spectrum of subject-matter experts, top speakers and industry leaders — including perspectives on home finance issues from Freddie Mac Chief Economist, Frank Nothaft.
Real Estate Professionals are invited to attend and may find more information about the event at naglrep.com

Jeff Berger, Founder
The one-of-a-kind forum will focus on meeting the unique needs of the LGBT(Lesbian, Gay, Bisexual & Transgender) real estate market, and the myriad of issues that influence and impact service to these homebuyers and sellers. "Among of the factors driving the need for such a gathering is the rising tide of marriage equality measures that are rapidly sweeping the U.S. and creating enormous housing demand for thousands of now legally-joined families," said Jeff Berger, NAGLREP Founder. "And, while the implementation of new laws, and court victories are creating a tremendous amount of excitement in the LGBT community, the overall national situation is quite muddled and generating a great deal of confusion among people who are suddenly finding themselves in new and unfamiliar territory. That's where our NAGLREP members can be a great resource in their local communities."
Same-sex couples can currently legally marry in 19 states and the District ofColumbia — while 31 states have a law or constitutional amendment restricting marriage to the union of one man and one woman. Presently there are marriage cases in state and/or federal courts in 30 of the 31 states that ban marriage equality.
Additionally, according to the Dept of Housing & Urban Development and other recent surveys, despite the rapid evolution of legal status for LGBT couples, deep and persistent concerns about discrimination in the home-purchase process remain among these buyers and sellers.
The two-day intensive program will feature informative town-hall sessions, tips-filled breakout sessions, keynote speakers and after-hours networking functions including an Opening Reception, Cruise Night Out on the Fort Lauderdale Intracoastal Waterway with 400 LGBT and Gay Friendly real estate professionals, and a Night Out in Wilton Manors. The conference will resonate with the excitement of Fort Lauderdale — the number one LGBT destination in the world.
Major sponsors of the event include: Coldwell Banker, Century 21, Union Bank, Better Homes & Gardens Real Estate, Berkshire Hathaway Home Services, PrimeLending, Wells Fargo Home Mortgage, Bank of America Home Mortgage, McCalla Raymer, LLC, the Miami Association of Realtors, the Greater Fort Lauderdale Gay & Lesbian Chamber of Commerce and Pink Banana Media.