Lewis Hudnell to Speak on Strategies and Tools for Minority-Owned Law Firm Success
Lewis Hudnell to speak at the California Minority Counsel Program's 28th Annual Business Conference on Strategies and Tools for Minority-Owned Law Firm Success
Press Release
-
updated: Oct 16, 2017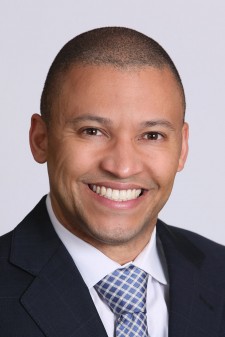 MOUNTAIN VIEW, Calif., October 16, 2017 (Newswire.com) - Hudnell Law Group is pleased to announce that Lewis Hudnell will participate in a panel discussion at the California Minority Counsel Program's 28th Annual Business Conference on Strategies and Tools for Minority-Owned Law Firm Success. This event is scheduled for Oct. 26, 2017, from 3:30 p.m. – 4:45 p.m. (PT) at the LA Hotel Downtown in Los Angeles, California.
For further details, please visit:
http://cmcpweb.org/conference/2017
About Lewis E. Hudnell, III
Mr. Hudnell is an intellectual property attorney specializing in patent litigation.  He is committed to providing outstanding client service and to helping clients achieve favorable results in complex patent disputes. Mr. Hudnell has served as lead counsel on numerous patent lawsuits in federal court. Mr. Hudnell has successfully represented clients at trial and obtained numerous settlements in his clients' favor. He has also successfully represented clients in patent trials before the Patent Trial & Appeal Board. Mr. Hudnell earned a B.S. in Operations Research and Industrial Engineering from Cornell University and a J.D. from the University of Pennsylvania.
About Hudnell Law Group
Hudnell Law Group is a modern intellectual property law firm committed to innovating, adding value, and delivering results for our clients. Hudnell Law Group develops and implements innovative IP solutions that add value to our clients' businesses. We employ new and alternative practices designed to enhance the value of IP services. We demonstrate our value by the results we are able to achieve for our clients and our commitment to providing outstanding client service. For more information about Hudnell Law Group visit hudnelllaw.com.
Event Synopsis
The CMCP Annual Business Conference brings together over 500 business attorneys at all levels, from law firm associates, managing partners, to general counsels, from throughout California and across the nation. This is the biggest business and diversity conference for attorneys in California, providing two full days of learning, and professional and business development opportunities.
In this session, attendees will hear from experts on best practices and resources for law firm management and operations, case management, marketing and business development, and other aspects of running a minority-owned firm in today's market. To register for the event, please visit http://cmcpweb.org/conference/2017.
About California Minority Council Program
The California Minority Counsel Program (CMCP) is a California 501(c)(6) nonprofit mutual benefit corporation, dedicated to promoting diversity in the legal profession by providing attorneys of color with access and opportunity for business and professional development.
CMCP is the only state-wide organization that brings business lawyers of all races together as members and colleagues, regardless of the type of organization in which they practice, for the purpose of achieving diversity and inclusion within law firms and in-house law departments, and in the outside counsel spend of corporations and government agencies. For more information about CMCP, please visit cmcp.org.
Source: Hudnell Law Group
Share:
---
Categories: Law Firms, Business, Law
Tags: Business, California, Diversity, Law
---