Level 3 Audiovisual Outlines AVaaS as Solution to Navigate Economic Uncertainty
Press Release
•
May 9, 2023
New studies illustrate how Audiovisual as a Service reduces capital and operational expenses, allows better allocation of resources and credit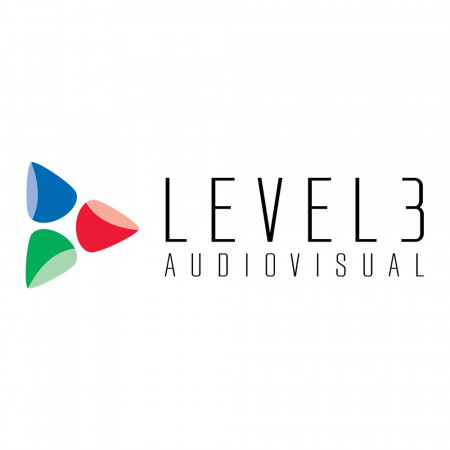 MESA, Ariz., May 9, 2023 (Newswire.com) - Multiple recent studies show that the new model of audio-visual as a service (AVaaS) saves organizations up-front capital costs and staff time while ensuring users always have the latest technology. Level 3 Audiovisual, one of four firms worldwide to hold AV9000 Compliance across their whole enterprise, provides AVaaS to help businesses navigate economic uncertainty while maintaining their competitive advantage.
As hybrid workplaces remain popular and businesses expand, modernizing or installing ecosystems is more important than ever. AVaaS offers a subscription-based model that allows companies access to the latest AV equipment and solutions without requiring significant capital investment.
While the AVaaS model is new, experts are already recognizing its benefits.
"It's becoming clear that AVaaS offers organizations what they need most - first-rate networked communications while saving them massive up-front spending and valuable staff time," said Jeremy Elsesser, CEO at Level 3 Audiovisual. "The subscription-based model allows companies to fit communication technologies into their budgets easily, with a predictable, trackable monthly expense so they can avoid the kind of capital-draining decisions that can cripple flexibility or growth."
Another benefit of AVaaS's cost savings is reduced risk, which in turn preserves credit. By avoiding the cost of an enterprise-wide AV ecosystem upfront, they incur less debt and face less financial risk preserving credit for other uses and making available new sources of credit and improving a company's standing with credit agencies.
AVaaS also reduces day-to-day costs because providers typically offer comprehensive maintenance and support for their AV equipment. They do not need to hire and train specialized AV staff and can free up resources to focus on core business objectives.
Level 3 Audiovisual's AVaaS is built upon the company's unique methodology and AV9000 compliance. "Being only one of four companies globally that is AV9000 Compliant, we understand the challenges businesses face in the current economic environment," said James Maltese, vice president of quality standards. "Our AVaaS solution provides organizations with a cost-effective, flexible, and convenient subscription that allows them to focus on their core business objectives while still enjoying the benefits of high-quality AV technology and services."
To learn more about AVaaS and how it can benefit your organization, visit Level 3 Audiovisual.
About Level 3 Audiovisual:
Level 3 Audiovisual is a global AV services leader with a mission: to help individuals and organizations reach their greatest potential. Its dedication to this mission is exemplified by being one of only four AV9000 quality management system-certified companies in the world. Its offerings include the design, deployment, and support of audiovisual systems as well as AV-as-a-Service (AVaaS), which allows customers to subscribe to meeting spaces or classrooms and forget about maintenance, upgrades, and support. For global organizations, it offers its proprietary Enterprise Program Management (EPM) solution, a managed service purpose-built to define and augment a global enterprise's audiovisual and meeting room program, focused specifically on centralized management of the architecture, deployment, and continued success of meeting room systems. As a thought leader in the industry, Level 3 Audiovisual continues to push the boundaries of AV/IT and offer increasing value for its customers while also sharing its knowledge with its peers.
Source: Level 3 Audiovisual