Let's Go Win Providing Businesses with Corporate Coaching Services That Help Boost Profits and Performance
Press Release
•
Apr 7, 2022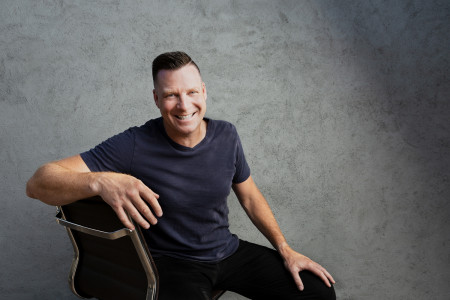 BOCA RATON, Fla., April 7, 2022 (Newswire.com) - For businesses and individuals in need of professional-level support in the pursuit of their goals, Let's Go Win's corporate coaching program offers a strategic alternative to in-house tactics and a better approach to top-down performance improvements.
Let's Go Win, founded by author and professional life coach JM Ryerson and philanthropist Lisa Ryerson, provides businesses of all sizes with executive mentoring services that help bridge the gap between organizational goals and the steps that need to be taken to make them happen. JM Ryerson is a top motivational speaker and the host of the Let's Go Win podcast, and has been passionately coaching executives and their teams for more than 20 years.
Team coaching from Let's Go Win is designed to inspire corporate leadership while providing concrete, actionable insights for exceeding profit and performance objectives. In addition to leadership coaching services, clients can also take advantage of a range of other expert programs, including corporate training and keynote speaking.
Let's Go Win's coaching techniques are based on the belief that the strength of a company's leadership can make all of the difference in how successful it is. Coaching sessions are intended to help businesses define their goals and create an environment that's ideally suited to achieving them. They are also geared toward increasing team effectiveness through culture building and boosts to morale.
There is nothing easy about running a business. Let's Go Win's executive coaching and mentoring services offer targeted support when and where it can make the largest difference, providing leaders with more of the insights they need to tackle major challenges and carry their teams to the finish line.
For more information on Let's Go Win and their coaching services, contact the company directly at (954) 526-3794 or submit a form via their website.
About Let's Go Win
Let's Go Win is a corporate performance coaching and training company that has been helping businesses innovate from within for more than 20 years. Founded by JM Ryerson, Let's Go Win works one-on-one with organizations to improve their leadership practices and establish stronger company cultures. It also offers corporate training packages that help businesses empower individuals at the leadership level, including executive teams, senior leaders, and managers. The result is increased performance and sales, plus a better approach to daily operations that ensures long-term success.
Source: Let's Go Win