Lendistry to Deploy Grants Reimbursing California Small Businesses That Offered Supplemental Paid Sick Leave
Press Release
•
Jun 1, 2023
The fintech that powered the largest state-funded relief grant program in the country will now partner with the state to provide grants of $5,000-$50,000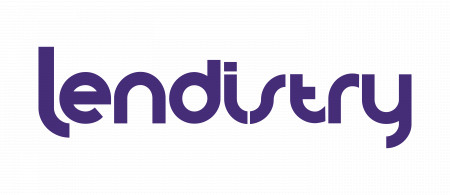 LOS ANGELES, June 1, 2023 (Newswire.com) - Lendistry announced today that it has been selected to support small businesses in its home state of California as administrator for the California Small Business & Nonprofit COVID-19 Supplemental Paid Sick Leave Relief Grant Program, launching on June 1, 2023. The lender has a long history of partnering with the California Office of the Small Business Advocate (CalOSBA) to deliver grants efficiently and equitably to all counties in the state.
This grant program aims to reimburse small businesses that provided COVID-19 Supplemental Paid Sick Leave between Jan. 1, 2022, and Dec. 31, 2022. Grant amounts range from $5,000 to $50,000 and will be based on the amount of paid sick leave the applicant provided. Eligible businesses must have been in operation before June 1, 2021, and all applicants must provide payroll data and attest to having 26-49 full-time employees between Jan. 1, 2021, and Dec. 31, 2022. To learn more about eligibility and start their applications, small business owners are encouraged to visit www.caspsl.com or reach out to a participating community partner organization.
"At Lendistry we believe in people as a competitive advantage, which means we invest in helping our team and our customers excel," says Everett K. Sands, CEO of Lendistry. "I'm particularly proud to help small business owners who did what they could for their employees when everything seemed impossible and offered them the means to care for their families and communities."
Since 2020, Lendistry has deployed over $5 billion in state-funded relief and recovery grant funding to small businesses across the country, including the record-holding $4 billion California Small Business COVID-19 Relief Grant program. Through its response to the pandemic as a grant administrator and PPP lender, the fintech has shown that the key to reaching underserved communities is a combination of accessible, scalable technology and partnerships with local, mission-driven organizations. Lendistry's team looks forward to assisting the businesses that supported their teams in unprecedented times.
About Lendistry
B.S.D. Capital, Inc. dba Lendistry (lendistry.com) is a minority-led fintech that provides innovative lending products and access to grant programs for small businesses nationwide. Headquartered in a Los Angeles Opportunity Zone, Lendistry uses technology and community partnerships to overcome systemic gaps that inhibit access to capital, and to empower its customers with responsible financing options. Based on its reputation for deploying funds efficiently and equitably, Lendistry's leadership is often called upon to share their expertise with both government and private organizations. Lendistry has both Community Development Financial Institution (CDFI) and Community Development Entity (CDE) certifications and is a member of the Federal Home Loan Bank of San Francisco. Lendistry SBLC, LLC is the nation's only African American-led SBA designated Small Business Lending Company. In collaboration with The Center by Lendistry, a nonprofit business education organization, Lendistry dedicates itself to providing economic opportunities and progressive growth for underserved urban and rural small business borrowers and their communities.
Source: Lendistry