Lendistry, the Only African American-Led Non-Bank SBA Lender, Achieves Preferred Lender Status
Press Release
•
Jul 11, 2023
The fintech says it is stepping up for small business borrowers as impact of inflation rises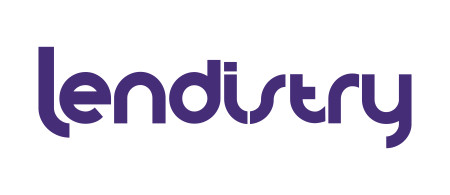 LOS ANGELES, July 11, 2023 (Newswire.com) - Lendistry announces today that it has been granted Preferred Lender status by the Small Business Administration (SBA) just over a year after becoming a designated Small Business Lending Company (SBLC). The Preferred Lender Program grants SBA lenders the ability to underwrite and approve SBA loans independently without waiting for the SBA to review them, resulting in faster and more flexible decisions for customers.
This is great news for small business borrowers in a market in which many lenders and banks are tightening their credit policies and even removing small business lending from their offerings. A lack of fair financing choices leaves communities nationwide more vulnerable to the effects of inflation and more likely to resort to predatory firms.
"In a time when stricter lending rules are slowing the flow of capital to businesses and households, we're determined to keep expanding financing opportunities," says Everett K. Sands, CEO of Lendistry. "Technology is the key to equitable lending, and we've shown that a fintech can be efficient and responsible. As small business ownership keeps increasing, especially in underserved communities, we're ready to serve and proud the SBA has established Lendistry as a trusted partner."
Lendistry offers direct access to SBA 7(a) loans through Lendistry SBLC, LLC, a wholly owned subsidiary of B.S.D. Capital. As the only African American-led non-bank SBA 7(a) lender, Lendistry is a rare partner for borrowers in undercapitalized communities, offering equitable access, flexibility, and reliability for those who struggle to qualify for traditional financing.
"Lendistry is on a journey to become a top SBA lender, and adding new capabilities is part of the strategy," adds Todd Hollander, Lendistry Chief Lending & Revenue Officer. "This newly earned PLP designation positions us to help more small business owners who have struggled to access capital and become a stronger partner for other organizations who share our mission."
This new milestone builds on the fintech's history of delivering capital in a high-quality way through programs like SBA Community Lending, the Paycheck Protection Program (PPP) in which it ranked #8 nationwide in 2021, and SBA 7(a).
About Lendistry
B.S.D. Capital, Inc. dba Lendistry (lendistry.com) is a minority-led fintech that provides innovative lending products and access to grant programs for small businesses nationwide. Headquartered in a Los Angeles Opportunity Zone, Lendistry uses technology and community partnerships to overcome systemic gaps that inhibit access to capital, and to empower its customers with responsible financing options. Based on its reputation for deploying funds efficiently and equitably, Lendistry's leadership is often called upon to share their expertise with both government and private organizations. Lendistry has both Community Development Financial Institution (CDFI) and Community Development Entity (CDE) certifications and is a member of the Federal Home Loan Bank of San Francisco. Lendistry SBLC, LLC is an SBA Preferred Lender and the nation's only African American-led SBA designated Small Business Lending Company. In collaboration with The Center by Lendistry, a nonprofit business education organization, Lendistry dedicates itself to providing economic opportunities and progressive growth for underserved urban and rural small business borrowers and their communities.
Source: Lendistry