LenderClose Hires Director of Technology to Build Out Programming, Integration Capabilities
Dan Davis will grow technology team, expand vendor partnerships
Press Release
-
updated: Oct 4, 2018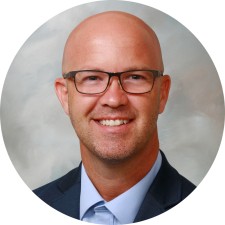 WEST DES MOINES, Iowa, October 4, 2018 (Newswire.com) - Fintech startup LenderClose today announced the addition of Director of Technology Dan Davis to its growing team.
Davis will apply his knowledge of technology integration and experience in the community financial institution space to further develop LenderClose's strategic technology investments, oversee product development and manage the startup's programming staff.
Over 12 years, Davis worked in the IT departments of three Midwest credit unions, culminating in a vice president position with Financial Plus Credit Union in West Des Moines, Iowa. For the credit unions, he supervised IT staff, contributed to strategic planning, negotiated, vendor contracts and managed technology budgets and procurement.
In 2014, Davis became a product manager and consultant for CUTEK, Inc., which provides custom programming services to credit unions. There, he oversaw custom software development lifecycles with a special focus on helping credit unions integrate with legacy core processing platforms. Davis also led several training engagements, giving credit union staff a comprehensive understanding of the technology's capabilities.
The web-based LenderClose platform uses API connections to bring everything lenders require to originate a mortgage or HELOC – from credit scores and valuation products to loan documents and e-recording services – under a single access point. This allows lending staff to run a streamlined and vastly accelerated underwriting process.
"Technology integration is a massive undertaking for community financial institutions, particularly when it comes to digitizing, automating and optimizing their loan products," said LenderClose CEO Omar Jordan. "Much of the challenge credit unions and community banks face stems from the fact that they rely so heavily on legacy technology to serve borrowers. As frustrating as outdated technology becomes, they can't just ditch it.  Plugging new, flexible and consumer-centric technology into those systems has the potential to get them where they need to go from an efficiency and experience standpoint. And that's why Dan is here – to get more community financial institutions into position to take advantage of the technology emerging in the space without the cost and complexity of hiring their own programming teams."
Since its launch in March 2016, LenderClose has added 100 lenders to its client list. The firm's leadership recently announced a growth investment that will allow the company to add 25 employees in the next 12 to 18 months.
In addition to the lender-facing digital hub community lenders have used to grow their real estate lending programs, LenderClose will soon launch an online dashboard for borrowers. By logging into a secure portal branded with the lender's logo, loan applicants will be able to monitor in real-time the underwriting and approval of their loans.
Community lenders interested in getting an up-close look at the LenderClose platform are encouraged to sign up for a demo at LenderClose.com.
About LenderClose, Inc.
LenderClose is a powerful platform that digitizes the underwriting process and speeds up the lending cycle. The web-based hub gives loan officers instant access to the latest real estate lending technology, products, and solutions so they can become dominant lenders in their local markets. To learn more, follow LenderClose on LinkedIn or at lenderclose.com.
Source: LenderClose
Share:
---
Categories: Lending and Borrowing
Tags: community banking, credit unions, digital lending, lending, platform
---