LEAF & Khortytsa Named Taste of Atlanta 2017 Official Vodkas
Event Celebrates Its Sweet 16!
Press Release
-
updated: Oct 17, 2017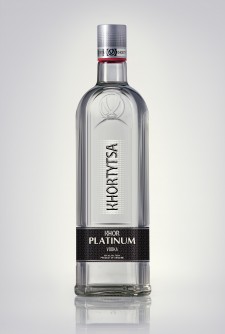 ATLANTA, October 17, 2017 (Newswire.com) - Global Spirits USA, a privately-held, international manufacturer and marketer of wines and spirits, announces that two of its premium vodka brands, Khortytsa and LEAF Vodkas, have been named the official vodkas of the 16th Annual Taste of Atlanta, held Oct. 20–22, 2017 in the historic Fourth Ward Park in Atlanta, Georgia.
Taste of Atlanta is Atlanta's must-do food, wine, beer and cocktail festival that showcases the diversity of Atlanta restaurants and attracts food lovers from Atlanta, the Southeast and beyond. Over three days, more than 90 neighborhood restaurants will show off their best dishes, the hottest local chefs will strut their stuff on four live demo stages, and VIP patrons will hit a spirited nirvana sampling craft beers, wine and creative cocktails.
"Atlanta is one of the largest vodka markets and has a growing mixology culture," says Jim Amstutz, national sales manager, Global Spirits USA. "Khortytsa Vodka clearly integrates into the premium vodka genre, while LEAF's packaging, price point and organic origins resonates with today's consumer lifestyles."
Ukraine's famed Khortytsa (KHOR) Distillery is located near Khortytsa Island. This ancient island's history dates back thousands of years and reaches the roots of civilization. It is considered a sacred place in Ukraine and is one of the country's seven wonders. 
Built in 2003, the Khortytsa Distillery is among the world's finest distilleries. It uses a local organic filter containing schungite (a unique natural mineral) which allows it to get as close as possible to the structure of natural water. The filtration process is further enhanced with special birch and alder-tree charcoal and quartz sand sourced near the famous Ural Mountains.
Taste of Atlanta will feature Khortytsa Platinum, which is the most popular item in the line, retailing for $14.99per 750 ml.
LEAF Vodka will also be featured. LEAF believes vodka's main ingredient, water, is what truly defines the spirit. LEAF Vodka is sourced from unique waters around the country. One variety is made from Alaskan Glacial water, which lends a pure, smooth taste with a hint of sweetness. The other, made from Rocky Mountain mineral water, provides richness and complexity, offering a warm and savory impression. The water sources give LEAF Vodkas their signature tastes.
The packaging for LEAF Vodka is designed with the intention to have the contour of a leaf, accentuating the brand and giving it a premium look. With a recommended shelf price of $15.99 for 750mL — and Certified USDA Organic — LEAF Vodka is well positioned within the dynamic and growing vodka category.
About Global Spirits USA
A Fortune 500 Company in Europe, Global Spirits was established in 2008 and has offices in New York, Moscow and Kiev, employing over 5,000 people. The company's annual volume exceeds 7.5 million cases, with distribution in over 80 countries. Global Spirits USA markets and distributes strategic brands including: Khortytsa Vodka (3rd largest selling international vodka brand), LEAF Organic Vodka, and Odessa V.S.O.P. Brandy.
For more information on Global Spirits USA, please visit http://globalspiritsus.com.
Source: Global Spirits USA
Share:
---
Categories: Food and Beverage Services, Wine, Conventions, Trade Shows, Meetings and Events
Tags: Global Spirits USA, Khortytsa Vodka, LEAF Organic Vodka, Taste of Atlanta
---