Leadline, Inc. Welcomes Kendley Davenport as New Chief Sales Officer, Elevating Business Growth and Strategy
Press Release
•
Aug 21, 2023
Leadline, Inc. welcomes Kendley Davenport as Chief Sales Officer from August 21, 2023. With extensive expertise in transformative sales strategies and team leadership, Kendley's visionary approach is set to drive Leadline's expansion. His C-Suite experience and commitment to innovation will enhance Leadline's value to clients.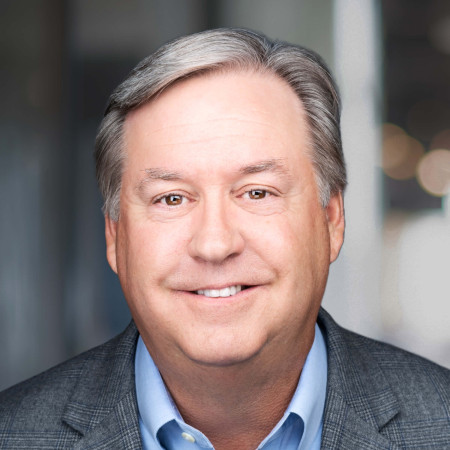 NAPLES, Fla., August 21, 2023 (Newswire.com) - Leadline, Inc., a leading provider of innovative recruiting and staffing solutions, is excited to announce the appointment of Kendley Davenport as its new Chief Sales Officer, effective August 21, 2023. Davenport brings over two decades of proven expertise in spearheading transformative sales strategies, fostering high-performance teams, and driving multimillion-dollar outcomes. His visionary leadership and record of accomplishment of delivering exceptional results make him the perfect resource to guide Leadline into a new phase of expansion and prosperity.
Kendley is a seasoned C-Suite strategist with over 20 years of remarkable accomplishments in spearheading impactful transformations, orchestrating global sales campaigns and securing substantial contracts. He has an exceptional ability to adapt swiftly to industry trends, foster vital relationships, and collaborate seamlessly with high-performance teams, making him an invaluable asset to Leadline's executive leadership.
Davenport's remarkable career includes fostering collaboration, clarity, and accountability that built winning sales principles at Sodexo, taking the northeast territory from the poorest revenue-producing region to the top ranking. He played a pivotal role in the growth of multiple organizations, including a transformative tenure as CEO of Education Solutions Services (ESS)/Source4Teachers, where he steered the company through an unprecedented revenue expansion. Notably, he played a pivotal role in assessing and driving the success of various high-profile mergers and acquisitions.
"I am excited to join Leadline and work alongside a dedicated team of professionals. I am committed to driving innovation, fostering collaboration, and leveraging my experience and our collective strengths to elevate Leadline's market position further and drive exceptional results," Davenport stated.
Anthony Socci, CEO of Leadline, expressed his enthusiasm, stating, "Kendley is an industry expert whose accomplishments speak volumes about his dedication to driving excellence and results. His achievements and proven ability to drive results align perfectly with our strategic vision for growth and will undoubtedly strengthen our sales initiatives. We are thrilled to welcome Kendley to Leadline."
Kendley was named one of the "Top 50 Regional CEOs" by Smart CEO magazine, a prestigious national publication. His background in managing and revitalizing sales organizations has generated transformative outcomes and marked him as a standout figure in the staffing and recruiting of education, hospitality, and healthcare fields.
His appointment reinforces Leadline's commitment to delivering exceptional value and unparalleled solutions to its customers nationwide.
Leadline is an inbound candidate lead generation Software as a Service (SaaS) application for Human Resource Professionals. Leadline attracts candidates by utilizing modern advertising strategies to engage candidates and find the best fit for the job. Using Leadline's approach, companies reduce the time and money spent on qualifying candidates while improving their brand recognition.
Source: Leadline, Inc.