Leading Online Jeweler Ritani Shares Expert Commentary on 'Teen Wolf' Actor Tyler Posey and Singer Phem Engagement Ring
Press Release
•
Jun 7, 2023
Engagement Ring Expert Who Sells Thousands of Engagement Rings and Wedding Bands Per Year Discusses Specifications of the Couple's New Engagement Ring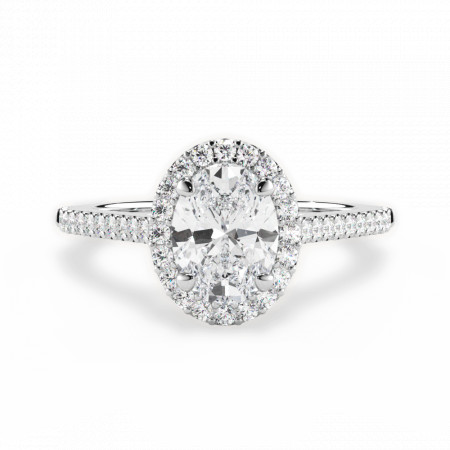 NEW YORK, June 7, 2023 (Newswire.com) - Ritani, the leading online seller of natural diamonds, lab-grown diamonds, and fine jewelry, asked its Head of Customer Success for an expert opinion on 'Teen Wolf' Actor Tyler Posey and Singer Phem's new engagement ring.
Tyler Posey, known for his role in the MTV series Teen Wolf, surprised his girlfriend, alt-rock singer Phem, with a heartfelt proposal during a romantic beach stroll earlier this year.
"Phem's engagement ring appears to feature an ample oval-shaped pale green diamond in a diamond halo setting mounted on a yellow gold band," explains Customer Success Manager at Ritani, Juliet Gomes. "Posey designed the engagement ring himself, ensuring it incorporated Phem's favorite color, green. There are currently no official details on the carat weight of the diamond, but it is clearly substantial in size. I would estimate it to be about 3.5 carats."
In general, colored diamonds are becoming increasingly popular as engagement ring options. Once considered a niche market, colored diamonds are now being embraced by a wider range of consumers. This trend is being driven by a number of factors, including the increasing availability of colored diamonds, the growing popularity of unique and personalized jewelry, and the desire for something different from the traditional white diamond. Even modern lab-growing facilities are producing stunning colored diamonds for consumers that are available at a lower cost than naturally-mined colored diamonds.
If you love Phem's gorgeous oval-shaped engagement ring, you can design your own version of Phem's oval engagement ring online.
You can read more about the couple's engagement here: https://www.ritani.com/blogs/news/teen-wolf-actor-tyler-posey-and-singer-phem-announce-engagement
Source: Ritani