Leading Minnesota Online Program for Teens' Problematic Use of Drugs & Alcohol Partners With Key Family Support Organization
Press Release
-
updated: Feb 27, 2020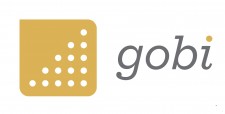 MINNEAPOLIS, February 27, 2020 (Newswire.com) - Gobi Support, Inc., a leader in developing mobile-phone-based and online tools to help teens and families make positive, healthy choices around drug and alcohol use, announced today a novel joint project with CMC: Foundation for Change (CMC:FFC), an internationally-renowned not-for-profit resource for families affected by substance use based in New York City.
CMC:FFC's "Invitation to Change Approach®" will amplify Gobi's ability to help family members restore trust, improve communication, renew relationships and change problematic behaviors related to drug and alcohol use and abuse.
"With this partnership, and the content from CMC:FFC, we will enhance Gobi's existing program to give parents a deeper path to better understand themselves and their teens' experimentation with substance use in ways that will lead to real and lasting change," explains Gobi CEO Judson Bemis, an entrepreneurial innovator and former executive with a major Minnesota drug recovery center. Bemis and his team developed Gobi in response to the continued rise in youth and family disruption due to substance use and abuse.
Gobi Mission & Mobile Platform
Gobi's mission is to provide families and mental health professionals with online solutions to adolescent substance use. It is a pioneer in developing novel, free, online and inphone programming addressing teen decision-making around drug and alcohol use. The Gobi mobile-phone-based access provides early intervention tools for teens and families whose relationships and functioning have been negatively affected by drug and alcohol use.
Based on SMS-texting to establish 24/7 supported personal decision-making, Gobi helps teens re-think drug and alcohol use while offering curriculum that teaches all family members new skills to change behavior and enable healthy relationships.
Designed with Teens from Sober Schools
The free Gobi program is a 21-day-long structured and field-tested curriculum delivered via SMS texts to teens and emails to parents. The goal is to help teens make better decisions around substance use and provide parents with helpful ways to interact with their teens around this issue.
 To ensure teens would trust its approach to discussing substance use and abuse, Gobi hired teens from Minnesota sober high schools and college programs to assist in writing the teen content. The development focused on being teen friendly to offer a self-directed, e-learning format, while incorporating the communication and behavioral helping strategies found in the evidenced-based programs of Motivational Interviewing, Community Reinforcement and Family Training, and Acceptance and Commitment Therapy. 
About CMC:Foundation for Change (CMC:FFC)
CMC:FFC, is a nonprofit organization staffed by addiction research and treatment professionals who seek to provide evidence-based help and hope to the families of those struggling with substances.
Notes Bemis: "They take the best science has to offer–including compassion–and make it accessible and easy to understand so that family members can help their loved one and themselves. Their goal is to empower families and help them change their experience from one of shame, secrecy, and suffering to one of hope and positive action."
Partners in Good
Gobi is a natural fit and with the CMC: FFC's vision to strengthen the resources available to families in order to enhance the reach and impact of evidenced-based concepts and skills — thus increasing the potential to do good and right by families. Together, they seek to revive family health by supporting families through Gobi's SMS-texting platform while working to create a robust and wide-ranging network of support and resources for families across the country. 
Contact: Judson Bemis
Phone/Text:  612-709-9887
Web: www.gobi.support
Source: Gobi Support, Inc.
Share:
---
Categories: Addiction
Tags: Addiction, Families, Teens
---