Leaders Office Furniture Excels in Offering Office Furniture
Leaders Office Furniture is an online store that offers a vast selection of visually appealing office furniture at highly competitive prices.
Press Release
-
updated: Sep 15, 2017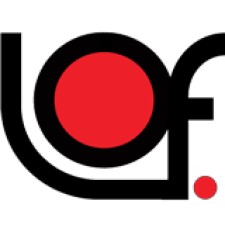 DURBAN, South Africa, September 15, 2017 (Newswire.com) - Office furniture is one of the things that not only adds to the overall ambience, appeal and feel but also makes the workspace comfortable for employees. In such a situation, finding quality furniture pieces for offices at affordable prices is not that easy. However, people in Durban and Pietermaritzburg in South Africa do not face this problem as they have a very potent option in the form of Leaders Office Furniture. This online furniture store stocks and offers a wide selection of office furniture at nominal prices.
When asked about the range of furniture pieces on offer, one of the senior executives working with Leaders Office Furniture stated, "We stand as the largest importer of office furniture in Durban. What enables us to lead this niche market segment is the fact that our range of furniture is simply unmatchable — when it comes to quality and visual appeal — and prices unbeatable. We take pride in delivering quality products that not only keep us in good stead among customers but also help us lead as an office furniture company in Durban and Pietermaritzburg."
Since Leaders Office Furniture is in the business for more than 12 years and has considerable knowledge, understanding and knowledge of office furniture, it is in a better position to assist office owners with any of their business furniture needs. The best part is the office furniture that online store offers come with quality assurance and competitive prices. Since the company directly deals with some of the leading and reputable names in the furniture industry, it removes the intermediary. In the whole process, it makes the considerable savings that it never minds sharing with the customers.
The senior executive further stated, "We keep the interests, aspirations, needs and requirements of office owners in mind. With a team of highly skilled, polite and ever willing to help professionals, we can ensure speedy before and after sales service to help customers with everything that they may require during the entire process. Customers are free to choose from our wide selection of office furniture that includes anything from a massive range of 2000 office desks, 1000 office cupboards and 4000 office chairs. Additionally, a customer base of over 10,000 companies speaks volumes about the reputation we enjoy in the market."
Leaders Office Furniture also has a massive selection of office chairs that can be a great addition to any workspace. Customers can choose from executive and visitor office chairs or couches that are best suited for their workplace environment. The online store carries a huge selection of office chair in many designs, shapes, sizes, configurations and comfort levels. The best suited for any workplace environment, the online store offers quick deliveries and ensures the furniture reaches the customer's doorsteps safe. Therefore, those who are looking for the best online office chairs and even office furniture for sale in Durban for that matter can count on Leaders Office Furniture.
About Leaders Office Furniture 
Leaders Office Furniture is an online furniture store operating out of Durban North, South Africa. It offers a wide selection of robust, comfortable and value for money office furniture. The company stocks more than 2000 office desks, 100 office cupboards and 4000 office chairs that customers can buy as per their specific needs and budget. Therefore, those who want to find office furniture for sale in Durban can count on Leaders Office Furniture.
Source: Leaders Office Furniture
Share:
---
Categories: Home Improvement and Renovations, Office Equipment
Tags: find office furniture for sale in Durban, office furniture for sale in Durban, online office chairs
---