Laurie Chidlow Joins HumanTouch LLC as Program Director
Press Release
•
updated: Nov 26, 2018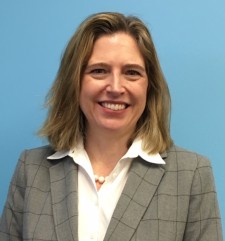 MCLEAN, Va., November 26, 2018 (Newswire.com) - HumanTouch LLC welcomes Laurie Chidlow, PMP, as program director for health. Ms. Chidlow's background has depth and breadth as a senior information technology professional with 18 years of management consulting. She is a Certified Project Management Professional and Scrum Master with proven management expertise in the Federal IT space, including strategic planning and business development.
"We are eager for Ms. Chidlow to bring her technology business management skills to HumanTouch. Our federal clients will benefit from her ability to optimize and deliver in systems support, cybersecurity and data management. Laurie is an expert in helping agencies implement processes that are efficient and provide demonstrated value," said Rick Hill, senior vice president of HumanTouch.
Ms. Chidlow was most recently at eGlobalTech as a project manager within the company's general services administration account. Working within the office of government-wide policy, she led a program and project management team that supported the implementation of technology policy programs and initiatives across government. She stood up a portfolio management office including strategies, tools and governance processes to better manage investments and projects.
Ms. Chidlow has also worked as account manager for Hewlett-Packard Enterprise Services (HP); Encore II program manager for both HP and Booz Allen Hamilton; and as senior management consultant for Electronic Data Systems (EDS). She has an MBA from the College of William & Mary, Mason School of Business, and a Bachelor of Science degree in psychology from Mary Washington College.
HumanTouch LLC provides solutions for challenges in the areas of cybersecurity, infrastructure engineering, operations management, solutions engineering, strategy/ modernization and more. For over 20 years, we have used our team of experts to Infuse innovation, leadership and the human touch to sync with our client's mission. The hallmark of HumanTouch is the ability to strengthen our clients' effectiveness in the marketplace by bolstering their knowledge of the industry, anticipating and responding to growth and demands, and reducing risk in the digital age. We match our expertise with integrity, acumen and execution.
For further information, press contact Rebecca Churchill, news@humantouchllc.com, 917-518-9789.
Headquarters: 7918 Jones Branch Drive, Suite 800, McLean VA 22102
Atlanta Office: 2971 Flowers Rd. S, Suite 213, Atlanta GA 30341
E-mail: info@humantouchllc.com | Phone: (703) 910-5090
DUNS#: 843919197 / CAGE Code: 1XS43
Source: HumanTouch LLC
Additional Links