Laura Lee Everett Selected as USITT Executive Director
Press Release
•
Jan 26, 2023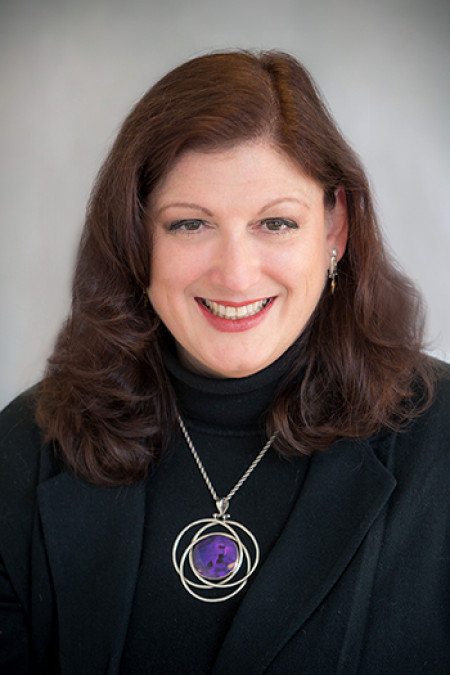 LIVERPOOL, N.Y., January 26, 2023 (Newswire.com) - Carolyn Satter, president of the United States Institute for Theatre Technology (USITT), today announced that LAURA LEE EVERETT has been named as the Executive Director of the association after an exhaustive nationwide search.
USITT was founded in 1960 as an organization to promote dialogue, research, and learning among practitioners of theatre design and technology. Now in its 63rd year, its approximately 4,000 members include those at all career levels in every state in the union. USITT is now the leader in lifelong learning opportunities for the entertainment design and technology industry. The Institute has consistently embraced and expanded to include new technologies being used in all live entertainment.
"I am ecstatic that Laura Lee will be able to bring her extensive skill set to USITT to invigorate and grow the already impressive impact of the Institute," said Satter. "I am confident, as is the Board of Directors, that her incredibly sharp tactical acumen and extensive industry knowledge will take USITT to unparalleled new heights."
Everett is currently the Chief Programs Officer for OPERA America.
Joining OPERA America in 2012, she facilitated the creation and opening of the National Opera Center in New York City. She created the public programming series Onstage at the Opera Center and established the curating cycles for the production design galleries featuring the work of celebrated scenic, costume, lighting, projection, wig, and production designers' work in opera. Additionally, she produced professional development programs at the National Opera Center to facilitate composers and librettists, singers and pianists, and leadership training for future leaders in non-profit arts administration. She produced all programming and content for the biannual New Works Forum, gatherings of up to 400 producers, presenters, creators and collaborators of new music.
For OPERA America, she executive produced the Opera America Songbook (a collection of 50 commissioned songs for the opening of the National Opera Center) and Fierce Grace: Jeannette Rankin, a commissioned song cycle about the first U.S. congresswoman, written by an all-woman team of composers and librettists. In 2015, she launched the Women's Opera Network and in 2022, produced the inaugural Awards for Digital Excellence in Opera, recognizing the best work created for digital platforms by artists and producers across the U.S. and Canada.
Everett spent 10 years as the managing director at the Maryland Opera Studio at the University of Maryland and eight seasons with the Aspen Opera Theater Center. In both positions, she cultivated support for programs developing new work, training the next generation of performers, directors, designers, and technicians, and giving students in the performing arts the essential opportunity to gain experience in classic repertoire and contemporary work.
She spent more than 20 years of her career as a stage and production manager specializing in opera and in this capacity has overseen productions and worked with many of the leading companies across the U.S.
"I am thrilled to be joining the team at USITT," said Everett. "The chance to lead an organization that means so much to the industry is an opportunity that I do not embark on lightly. I believe that the prospects for USITT are unlimited."
Everett is no stranger to USITT, having been actively involved as a volunteer for a number of years, currently serving as Management Commissioner.
"I am confident that Laura Lee is the visionary thought-leader that we sought to create a robust future-proof organization that can achieve success at the next level," said Satter. "Along with her copious industry knowledge is her fundraising expertise, which will be a critical component in advancing the Institute while basing all that we do on our bedrock Core Values of inclusion, excellence, and responsibility."
As the program officer for all of OPERA America's granting programs, annually funding more than $2 million for new work creation and development, innovation in programming and production, and civic practice initiatives, Everett was instrumental in the 2014 creation of the Opera Grants for Women Composers programs, awarding more than $1 million to 98 composers, and to companies producing their work. She was essential in cultivating the funding and creation of the 2019 and 2020 IDEA grant programs offering developmental grants for work and residencies by BIPOC composers and librettists.
"Having only returned to live event production in 2022, it feels quite right to introduce Laura Lee to the USITT membership at our Annual Conference & Stage Expo in St. Louis, which we had already styled 'The Gateway to the Future,'" said Satter. "In bringing Laura Lee on board as our executive leader, I am convinced that we have solidified a very bright future for the Institute. I just could not be happier."
Each year, the Institute produces its signature Annual Conference & Stage Expo, generally drawing more than 5,000 attendees and 300 exhibitors to a selected city. It is one of the most anticipated events of the year in live entertainment technology, production and design, drawing a robust cross-section of the industry to explore the rich and diverse educational offerings, job opportunities, and vendor products and services on display.
"I would be remiss if I did not thank the Executive Director Search Committee for their time and dedication to USITT," noted Satter, "especially former USITT President Carl Lefko who graciously chaired the committee."
Besides Lefko, other members of the search committee were Rich Dionne, Avery Evans, LT Gourzong, Jody Harris, Brent "Mickey" Henry, Joe Payne, Lea Ann Quimby, Jim Streeter, Whitney Winkels, and President Satter. The search was conducted in concert with Isaacson, Miller.
Satter also expressed her thanks to Institute Fellow and former President Lea Asbell-Swanger, who has served as Interim Executive Director since June 2022.
Everett will make her first address to USITT at the Annual Membership Meeting in St. Louis on March 15. Her tenure as USITT Executive Director begins on March 21, 2023.
A high-resolution version of Everett's headshot can be downloaded at www.usitt.org/lle.
Source: USITT