Launch of New Breza Water Brand in US
A healthy and refreshing organic and natural birch water.
Press Release
-
updated: Apr 17, 2018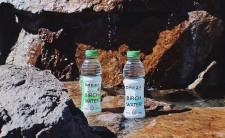 SEATTLE, April 17, 2018 (PressRelease.com) - Breza water has been launched in the U.S. on April 11, 2018. It comes in all-natural and USDA certified organic birch water products. This exciting new product is deeply rooted in a tradition with a rich history of sourcing a birch water beverage enjoyed for thousands of years in Northern and Eastern Europe.
"This new birch tree beverage is pure birch tree sap and is hand harvested just one time a year for a few weeks in spring," said Anatol Ionis, Commercial Director of Auberron Brands LLC, the company that established the Breza brand and is bottling the harvested birch water in Belarus.
Breza birch water is an important innovation for the company and industry because it, "supports our ecosystem and allows us to truly 'tap' into the birch tree, delivering consumers the delicious and hydrating water," said Ionis. "Our water is commonly known for its detoxifying, diuretic, cleansing, and purifying prosperities, not to mention the whole range of vitamins, minerals, trace elements, and nutrients it contains."
"Our priorities as a business are to make delicious, natural, and organic products that connect consumers to products like birch water the way nature intended," explained Ionis. "With these two new products, consumers have a satisfying, thirst quenching, on-the-go birch water that they can feel good about - whether it's refueling after a workout or recharging in the afternoon."
For a preview of the new Breza birch water line-up, or to learn more about the company, visit Breza's website at www.brezawater.com. You may order the product via the website or go to www.amazon.com (search under Breza birch water). Keep your eye out for our products at your local grocery and warehouse stores in the coming months.
About Auberron Brands LLC
Auberron Brands LLC is a company established in Seattle, Washington in 2017 and is part of Auberron Group of Companies est. in 2008. The holding owns interest in a group of companies that is importing food and beverage products from Europe and distributing them in the US and is also involved in major investment projects in agriculture and alternative energy in Eastern Europe.
Media Contact:  Peter Nitso. Phone: (425) 443-0398. E-mail: pnitso@auberron.com
---
Tags: birch water, electrolytes, healthy lifestyle, refreshment, sapp, thirst quencher, workout drink
---