LatinX 103.7 FM NEW RADIO STATION HITS NORTH BOSTON AIRWAVES
Press Release
•
updated: Aug 10, 2021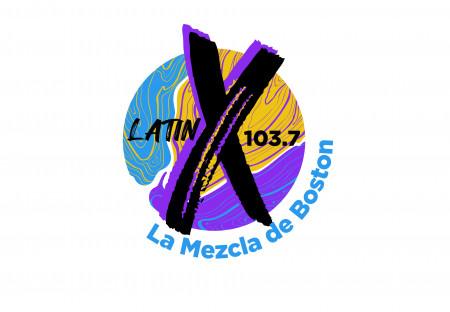 NEW YORK, August 10, 2021 (Newswire.com) - LATINX 103.7 FM - WCCM, COSTA MEDIA Boston, a Spanish-language Radio station, began broadcasting today. With a coverage area of 365,000+ Hispanics in the greater Boston region, WCCM FM Radio station operates out of the city of Haverhill in the North Boston DMA. With a new and invigorating Latin Pop and Latin Urban Mix format starting August 2, it will also offer live streaming online and has available mobile apps for IOS and Android ready to be downloaded.
The weekly schedule includes music, news and the Boston Red Sox, in-season Live games. The station will also feature syndicated starlet "Chiquibaby" Monday to Friday at midday. Costa Media's mission is to super-serve the Latino communities in Massachusetts by introducing a NEW premium format that is inclusive with a mix of Latin Pop and Latin Urban Music.
"WCCM appeals to Boston's Hispanic radio listeners who are either Spanish, English dominant, or fully bilingual. The format is inclusive and the music and content, while broadly listened to, is customized for the local market," said Bill Blake, WCCM's General Manager and Costa Media Partner.
"Radio audiences have become more diverse in the U.S., and we aim to entertain and inform as many as possible. We believe in the power of the community through radio," added Blake, "and it's where we want to focus, working with our local community leaders and business owners. We want to continue in the tradition of WCCM, which has been airing Spanish Language content for many years. It's an opportunity to learn and listen to our own stories, which means that we are shaping our community together. Community radio can be an educational and building medium."
About LatinX Boston
LatinX' mission is to serve the Latino communities in the Boston area while introducing a new format mix of Latin Pop and Latin Urban Music. WCCM has been serving the Hispanic community in Boston for 20 years and our goal is to continue that tradition with radio that entertains and WCCM is the official home of the Boston Red Sox baseball team.
About Costa Media
COSTA MEDIA is a new Multimedia Hispanic-owned broadcasting Company, with a management team that has over 50 years of experience in radio sales, programming, and marketing. Focused on Terrestrial Radio, Streaming, Podcasting, and Live Events with an in-house sales team overseeing national spot and network radio. Costa Media Boston connects local communities with a common Hispanic heritage through music, entertainment, and live sport.
For Sales Inquiries, contact Bill Blake, General Manager, at Bill@latinx103.com
Source: Costa Media Boston LLC