Latest LED Product by energybank Named 'Product of the Year' Finalist by Plant Engineering
Press Release
•
updated: Nov 14, 2017
Plant Engineering named the OmegaLight® LED by energybank a finalist in the Lighting category for its prestigious 2017 Product of the Year Award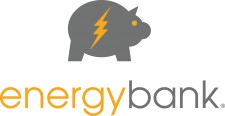 MANITOWOC, Wisc., November 14, 2017 (Newswire.com) - The new OmegaLight® is the third product for energybank receiving Product of the Year recognition by Plant Engineering. OmegaLight is the pinnacle of efficiency and the ultimate in versatility. Designed to perfectly match supply to demand for maximum efficiency using programmable LED, OmegaLight LED replaces virtually any high bay or low bay fixture in a facility and reduces wattage by more than half while providing increased light. In recognition of this achievement in high-performance commercial/industrial LED lighting, Plant Engineering named the OmegaLight® LED by energybank a finalist in the Lighting category for its prestigious 2017 Product of the Year Award.
A single 180W OmegaLight will cost-effectively replace what required 240W to accomplish just six months ago. Successfully deployed at heights exceeding 80 feet replacing 1000W HID and still delivering more light! Fixture design easily accommodates existing infrastructure and multiple branch circuit input power configurations.
energybank's transformative high-performance LED lighting solutions help customers improve their operations by delivering high-performance light output for the least amount of energy input. OmegaLight is technology that delivers on the promise of solid-state lighting to be responsive to the user's needs as they change.

Neal Verfuerth, Founder & CEO
Made in the USA, OmegaLight LED is transforming spaces across the nation. OmegaLight eliminates confusion of deciding which LED fixture is right for an application. With an OmegaLight fixture, easily replace anything from a 2-lamp T12 fluorescent up to a 1000W HID metal halide. Universally applicable across most industries, OmegaLight satisfies dynamic space utilization requirements demanded by commercial/industrial operators.
OmegaLight, like all energybank products, has been designed as an expandable technology platform allowing easy integration of our Genius IoT®.
The energybank model T® LED exterior fixture was recognized as a 2015 Plant Engineering Product of the Year Winner in the Lighting category, and energybank ThinLine® LED troffer fixture was recognized as a 2016 Plant Engineering Product of the Year Winner in the Lighting category.
energybank, a Wisconsin-based company, is a leader in American innovation specializing in the advancement of solid state lighting, controls and IoT. Through its proprietary thermal management, optical optimization and application engineering capabilities, energybank maximizes the performance and longevity of LED to achieve LED Done Right®.
Contact: Guy Peterson, VP Marketing & Corporate Communications
920-482-2648 gdp@energybankinc.com www.energybankinc.com
Source: energybank
Related Media
Tags
Additional Links