Late Fall Best Time for Gutter Cleaning, According to California Roofing Pros
Press Release
•
updated: Dec 2, 2019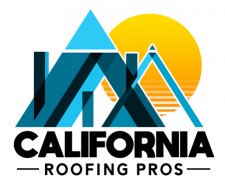 LOS ANGELES, December 2, 2019 (Newswire.com) - California Roofing Pros, a Los Angeles roofing company, provides many roofing services, as well as gutter cleaning. Even in Southern California, leaves may fall from the trees, potentially blocking gutters. Late fall is considered by many to the be the optimal time to have a home's gutters cleaned, as it will be after the leaves have potentially fallen yet before the winter's rains.
Southern California rainfall tends to worsen in the winter months. Often, the goal of gutters is to lead water away from the roof. Instead of letting the water pool on the roof, thus potentially damaging it, the gutters work to keep the water flowing, so that it goes away from the roof.
The residential and commercial roofing contractors at California Roofing Pros have been cleaning the gutters of their customers for many years. Gutter cleaning has also been proven to keep a property's soil from eroding during rains and to ward off the kinds of water stains that weaken a home's exterior.
"Gutter cleaning, like so many other services, is one of those that should best be left to the professionals. Instead of climbing up on a ladder and only cleaning out your gutters partially, we recommend that you let our pros come by and make your gutters as clean as they need to be. You never know how much it's going to rain in the LA winter. With clean gutters, you can protect your roof, your home and the rest of your property just a bit better," said Avo Khrimian, founder of California Roofing Pros.
In addition to roof repair, California Roofing Pros also provide roof inspection, maintenance and restoration services throughout Southern California.
For more information about gutter cleaning and roofing or to make a press inquiry, contact California Roofing Pros at (323) 870-9149.
Source: California Roofing Pros
Tags
Additional Links