Largest Digital Psychedelic Conference to Date: Psyched 2020 Hosted by Tabula Rasa Ventures
Startups, Researchers, Artists, Non-profits, Activists and Influencers to Define the Future of the Psychedelic Ecosystem
Press Release
-
updated: Jun 5, 2020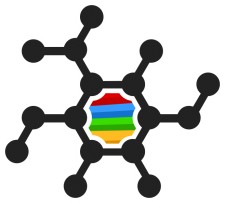 NEW YORK, June 5, 2020 (Newswire.com) - As psychedelics continue to reach mainstream consciousness, nearly 1,000 people from around the world will gather digitally for Psyched 2020, the largest, free digital psychedelic conference to date, hosted by Tabula Rasa Ventures. The conference will be held online from Sunday, June 7 to Tuesday, June 16, 2020.
Psyched 2020 includes conversations with some of the most significant names in the psychedelic space, including Rick Strassman, Christian Angermayer, Matthew Johnson and JR Rahn, among the more than 100 speakers across the globe. Additionally, the event includes a day for psychedelic art creation, which will be voted on amongst the community for a $1,000 cash prize to the winner.
The conference looks to answer: what does the psychedelics ecosystem look like today; how will it change over the coming decade; what does a healthy future look like; What steps can we take today to make it happen, and what current models can we use if any to develop an impact-driven psychedelic industry?
"Building a strong, intentional, thoughtful and impact-driven psychedelic ecosystem is now more important than ever," said Tabula Rasa Ventures Founder Marik Hazan. "This conference is part business, part festival and part education. As leaders, we need to keep lines of communication open for all contributors and learn from one another, thinking critically about what 2020 and the future will look like. With so many attendees and speakers, there is a clear interest, want and need for more psychedelic information and community building, and we couldn't be more excited to host this unprecedented event."
To register for the free conference, visit https://bit.ly/2MqiLLF.
About Tabula Rasa Ventures
Tabula Rasa Ventures is a venture capital firm dedicated to building an impact-focused, community-led psychedelic industry by responsibly investing across the psychedelic ecosystem. 
Contact
Leland Radovanovic
Conscious Communications Collective
Leland@ConsciousComs.com
845-200-5249
Source: Tabula Rasa Ventures
Share:
---
Categories: Continuing Education
Tags: conference, MindMed, new york city, psychedelics, tabula rasa ventures
---