Langston Bates Was Recently Featured for His Interest in Education, Equality, Diversity in Academia, and Career Achievements.
Press Release
-
updated: Sep 15, 2017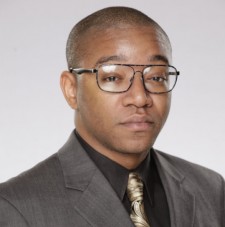 ATLANTA, September 15, 2017 (Newswire.com) - Langston Bates contributes to his community in a number of ways, including his work in university libraries, research, music production, and collaboration with local music producers, from gospel groups to hip-hop singers.
Langston Bates interest in music composition, technology, and media writing have made him spend many years in college studying the topics he loved. He now has one Bachelor's degree from the University of Oklahoma, a Master's from the University of Miami and another from the University of North Texas.
Langston Bates was among the few students selected in 2009 to participate in an initiative to recruit a more diverse workforce in library research. He was one of the 20 students and ARL (Association of Research Libraries) Diversity Scholars who took part in the initiative.
Students who were part of underrepresented groups, including Bates, received $10,000 in funding over a two-year period.The funding he and other students received was meant to help students who show interest in research libraries.
The Institute of Museum and Library Services along with 52 libraries contributed to the funding, showing the growing interest of both institutions and librarians in underrepresented groups. The donations from the libraries were voluntary and demonstrated the members' commitment to getting libraries in line with the demographics of the those who graduate from college.
Langston Bates was also undergoing leadership training as part of the diverse workforce initiative. The training was meant to help students find better jobs and become more productive workers.
On top of the leadership development training, he was also invited to the annual meeting of Leadership Institute of the ARL. During that period, Bates also had the opportunity to visit other libraries.
The hosted visits to other libraries also gave him the chance to see how research libraries operate. In addition, he had the opportunity to meet an existing ARL Librarian who mentored him, and on top of it all, Bates received a free membership in the Black Caucus of the ALA (American Library Association). In 2010, he also had the honor of receiving a grant from MLA (Music Library Association).
The grant he received allowed him to travel and attend the 2001 Music Library Association meeting, along with five other students. Bates was considered for the travel grant because of his interest in technology and African music. As a student, he was also interested in African-American music.
He started his career working as a library assistant at the Melvin B. Tolson Black Heritage Center. In 2011, Bates was appointed as a librarian at the Purdue University Black Cultural Center.
Throughout his career, he always kept his interest in American culture and folk music alive. Bates also collaborated with symphony orchestras and gospel choirs and also produced and composed hip-hop music.
The next year, in 2012, Bates started working as a Secretary at the Indiana Black Librarians Network (IBLM), an organization formed at Purdue University.
The Indiana Black Librarians Network is also an ALA affiliate that aims to bring together librarians of color, exchange ideas, and collaborate on research projects. The affiliate also aims to help young students undergo professional development training and grant scholarship opportunities to underrepresented students.
In the same year, he was also interviewed by the Purdue University newsletter, The Exponent. Soon after the interview, he began working for the newsletter. Bates also had the opportunity to write the introduction for Dr.Chandler and work for her as a teaching assistant, a role that he felt honored to take.
Source: Web Presence LLC
Share:
---
Categories: Community News, Local News, News
Tags: Langston Bates, Langston Bates Alanta, Langston Bates Georgia
---