Langston Bates Using Passion and Impressive Background to Help Young Students
Press Release
•
updated: Sep 28, 2017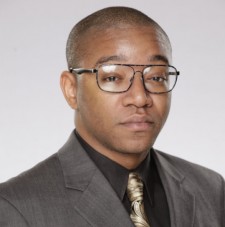 ATLANTA, September 28, 2017 (Newswire.com) - ​During a time in many communities where they are looking for a leader and someone to mentor young students, Langston Bates has been that person. While never forgetting his childhood, he has devoted his life to helping disadvantaged black youths and becoming an active member in his community.
He has dedicated his time to creating music, from hip-hop to gospel, and also important university libraries. Bates was drawn to black American music at a young age; eventually, he researched more about folk music and American literacy in college.
Langston Bates has also worked with university libraries in their music production and composition department. This has led to Bates furthering his career achievements and demonstrating a will to help young students.
In 2009, Bates was selected as one of 20 students to take part in the 2009-11 Initiative to Recruit A Diverse Workforce. He was also one of the very few ARL (Association of Research Libraries) Diversity Scholars to be considered to take part in the event.
The initiative provided stipend funding up to $10,000 over a two-year period to students who are members of underrepresented groups, and those who wish to work in research libraries. The funding is provided by the IMLS (Institute of Museum and Library Services), as well as by the 52 libraries that are members of the ARL. While the library contributions remain voluntary, they reflect a member's commitment to ensuring that the community of research and academic libraries are as diverse as possible.
Aside from being rewarded $10,000 over a two-year period, Langston Bates has also continued his leadership development training as he was invited to the annual Leadership Institute event of the ARL. Bates also took part in a hosted visit to one of the member libraries, giving him the opportunity to gain more knowledge of how research libraries operate. In turn, these opportunities and events have assisted his work in the community and with the youth.
The awards and achievements do not stop there for Langston Bates. As he was starting to turn heads in his community and local universities, he continued to add to his working resume.
Bates was appointed as a librarian for the Purdue University Black Cultural Center in 2011, which is part of the University of North Texas. Bates is also a Black Caucus ALA affiliate, which aims to increase the chances of black librarians to share and exchange ideas on projects relating to libraries. This includes scholarship opportunities, professional development, and information-sharing through improved communication among black professionals across Indiana.
Also in 2012, Langston Bates was appointed Emerging Conference Leader through the Black Caucus of the ALA. He was also interviewed by the Purdue University newsletter, The Exponent. Shortly after, he became employed with the Purdue University newsletter itself.
Bates' education is also very impressive; completing a Bachelor of Music Arts in Music Composition and Technology at the University of Oklahoma in 2005. He also earned a Master of Music, Media Writing, and Production Degree at the University of Miami in 2008. Lastly, in 2011, he completed an MS in Information Science at the University of North Texas.
The career and education sheet of Langston Bates continues to grow, but he is hoping his work and assistance with the youth will turn out to be what he is known for. He is using his interest and passion for American popular music and culture, information literacy, and contemporary global folk music to work as a producer and composer in local university studios.
Source: Web Presence LLC