Langston Bates Gives Important Career Advice to Those New in Concrete Industry
Press Release
-
updated: Jan 12, 2018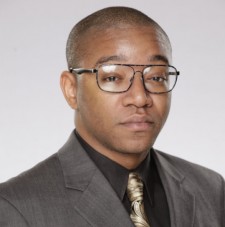 ATLANTA, January 12, 2018 (Newswire.com) - ​Becoming successful in any industry takes time and dedication. For Langston Bates, it has been his dedication to his work in the concrete construction industry that has allowed him to enjoy such prosperity.
Bates started his construction industry career in 2012, and in a few short months experienced success in several important committees. Because of the dedication of time and effort at an early stage of his career, Bates has networked his high with some of the more high-profile members of the industry. The networking has led to many opportunities early-on in his career. More importantly, Bates has earned a tremendous amount of respect from his colleagues.
The well-deserved respect from his professional peers merited Bates the shot to be an Associate Representative for the Precast Concrete Paving Slabs Committee in the National Precast Concrete Association (NPCA).
I do not want to become someone who is complacent with their career.
This status and membership was a very high honor for Bates in his young career. The leadership role Bates took on typically takes years to accomplish, but he achieved the feat in just two sessions. The early success gave Bates the advantage of being able to continue to strengthen his resume while holding the NPCA leadership role.
"Having an opportunity to have a voice on one of the powerful concrete industry committees gave me such confidence," says Bates. "Expressing my opinion with highly-respected individuals was a great learning experience. It also opened many other doors."
One of the opportunities opened for Bates was the chance to work with one of the essential assemblies in the concrete construction industry. This committee, PTI, also known as the Post-Tensioning Institute, is committed to improving quality and safety of post-tensioning concrete projects and worksite activity.
Bates has managed to have an enormous amount of success in a short time with this group.
While Bates is coy about his success, he does mention several traits every successful business person should have.
"To become successful in this specific industry, a worker must have three comprehensive traits," explains Bates. "These are traits I have developed for years and will for my whole career, no matter which industry I am in."
1. Strong Management Skills On Projects And Committee Sessions
A successful concrete industry career comes from being able to look at the big picture. Also, using smaller tasks to complete the objective. Bates has been able to use this trait while taking on more significant projects during his tenure in the construction industry.
"Every project in this industry becomes extremely important and time sensitive," says Bates. "Because of the ability to break down the larger task into smaller projects, more can become accomplished in a shorter period."
2. Ability to Be a Self-Starter
Bates recognizes that many workers and committee members might lose the drive that got them to that point. Because they are working for a big company, they can relax and coast through their duties. Bates has not lost the drive and continued to be a self-starter for projects and group discussions.
"Just because I am working for some of the well-respected companies in the world, does not mean I lose the drive to accomplish more," adds Bates. "I treat every project as my last, making sure I give 110 percent and reach my goals."
3. Hold Yourself Accountable
Bates understands that he should always hold himself responsible. He aims to continue to take the initiative to grow within the company, but also within himself. Bates mentions that his work is his legacy, and does not want to leave behind sloppy or irresponsible work.
"My work ethic has become such an important aspect of my life and career," says Bates. "I do not want to become someone who is complacent with their career."
To view more about Langston Bates, please click here to view his Linkedin page.
Media Contact:
​Eric Blankenship
​Eric@Netreputation.com
786-332-6554
Source: Web Presence, LLC
---
Categories: Career Planning, Continuing Education
Tags: Langston Bates, Langston Bates Alanta, Langston Bates Georgia
---