Langston Bates Benefits From Networking to Further Successful Resume
Press Release
-
updated: Nov 16, 2017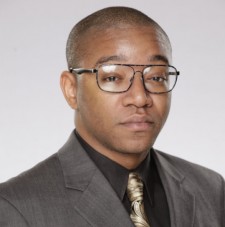 ATLANTA, November 16, 2017 (Newswire.com) - During his successful career, Langston Bates has never had a problem making a difference. Whether in his professional or personal areas of life, he is always striving towards improving in any way he can.
Bates is working for some well-known companies in the concrete construction industry. While doing so, he is becoming a familiar name in the business.
At the beginning of his career in 2016, Langston Bates was able to become an Associate Representative of the highly regarded National Precast Concrete Association's (NPCA) Precast Concrete Paving Slabs Committee.
Bates held that same seat on the committee for the last two terms. This includes the most recent session term.
History Of NPCA
Since 1965, the NPCA has represented numerous manufacturers of plant-produced precast concrete products. They have also served many suppliers of services and essential products for the industry.
Also, they are dedicated to maintaining the use of high-quality precast concrete, and providing current members with superb programs and information required for peak performance.
"I've been lucky enough to have networked and established different relationships in the concrete construction industry," Langston Bates proclaims. "Assuming a leadership role with this vital committee has helped me and my career."
These critical NPCA committees have become a steady foundation for the association's growth over the past few years.
While Bates works on the Precast Concrete Paving Slabs Committee, numerous others are vital. But with the NPCA, the mission statement stays the same in each one.
Creation Of NPCA Committees
These committees were started by the Board to state significant industry issues and resolve them. The representatives also address and respond to threats and discuss potential opportunities that influence specific product lines the industry.
All committees are made up of volunteers who assume the roles of a producer or associate members of specifiers within the concrete business.
Effect On Bates' Career
"It's been delightful to contribute to the advancement of the precast concrete industry," Bates adds. "Dealing with various companies and fellow members has opened up many doors for my professional career."
Langston Bates adds that precast concrete products are more commonplace than citizens realize.
These structures make up the foundation of NPCA's support above and below ground.
They also are a critical role in maintaining a clean and healthy environment in the workplace.
These concrete buildings and bridges that people see during their commute include precast products. They include bridges, foundations, piping, manholes, sound walls, and wall panels.
First, being a regular with NPCA's committee is not the only career move for Bates. He is Bekaert's corporate contact for Post-Tensioning Institute (PTI).
They are a nonprofit organization for the advancement of prestressed and post-tensioned concrete design. PTI also represents a group of professionals and companies dedicated to maintaining superb post-tensioning applications throughout the construction industry.
Representing Multiple Companies
"While at Bekaert, I've had the pleasure to become a key contact with various businesses, and they are one I enjoy connecting with the most," Bates states about PTI.
The critical focus of PTI is on five principal goals and objectives. These are Communicate Effectively, Educate, Market Post-Tensioning, Market Certification, and Organize for Growth.
NPCA and PTI offer different committees dedicated to the industry and their networking professionals. The groups consist of members that volunteer their free time to PTI and other boards.
"One aspect of PTI that peaked my interest when I became a contact is their PTI Convention," says Bates. "The PTI Convention is an opportunity for professionals in the industry to network and expand their experience of post-tensioning. The event also highlights days of technical panels with discussions on a wide selection of post-tensioning design and construction ideas."
To find more information on Langston Bates, please click here.
Source: Langston Bates
---
Categories: Career Planning, Personal Growth, Education
Tags: Langston Bates, Langston Bates Alanta, Langston Bates Georgia
---