Lab-Grown Diamonds Continue to Grow in Popularity
Press Release
•
Feb 21, 2023
Lab-created diamonds grow in demand and Head of Product at Ritani, Ria Papasifakis, explains why on The Varney & Co show on Fox Business.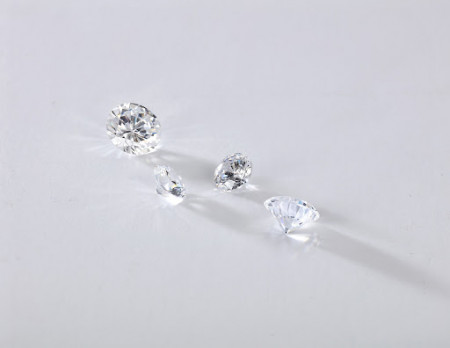 NEW YORK, February 21, 2023 (Newswire.com) - Lab diamonds are growing in popularity and have become the top choice for thousands of consumers. Head of Product for Ritani, Ria Papasifakis, explained in a live Varney & Co business segment that lab-grown diamonds have become an "affordable entryway" for young couples when purchasing their first engagement rings or even luxury jewelry.
Ria breaks down the difference between lab-grown diamonds and the natural, mined gemstone on The Varney & Co Show on Fox Business here: https://video.foxbusiness.com/v/6320398291112#sp=show-clips
In a recent announcement from MarketsandMarkets™, the projected CVD Lab-grown Diamonds Market will be worth $15.9 billion by 2027.
"As technology improves and consumers further accept lab-grown diamonds as an option, we are seeing these types of diamonds are growing in demand as well," said Ria Papasifakis, Head of Product at Ritani.
Valentine's Day sales this year at Ritani shined a spotlight on the success of lab diamonds in the market. Some interesting takeaways from this year so far include:
Over 40% of lab-grown diamond purchases identified as female
Lab-grown heart-shaped diamond pendants rose in popularity
Tennis bracelets also took lead as popular lab-grown holiday gifts
To view Ritani's lab diamond collection, visit: https://www.ritani.com/pages/lab-grown-diamonds
For more information, visit http://www.ritani.com and follow @ritani on Instagram.
Source: Ritani