La Granja Restaurants Take Orlando by Storm
La Granja Restaurants have been serving South Florida from a variety of locations for over two decades. Their delicious Peruvian meals have won many local awards and continue to please customers with their mouthwatering tastes. Stretching from Miami to Orlando, La Granja Restaurants pride themselves on outstanding customer service and quality, affordable food.
Press Release
-
updated: Jan 15, 2020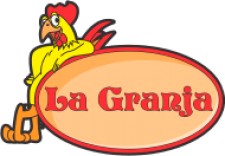 Orlando, Fla., January 15, 2020 (Newswire.com) - Customers love the variety of Peruvian dishes that are available at La Granja Restaurants. Among local favorites is their lunch special, which is also offered at their Orlando locations. Foodies love the taste of their pollo a la brasa and the plantains that accompany them. Other authentic Peruvian dishes are also offered at all La Granja locations.
Authentic and affordable Peruvian cuisine from La Granja Restaurants made its way into the hearts of many South Floridians over the last 20 years. As the love for their dishes grew, so did their business. They then opened several locations in high-traffic areas of Miami, Kissimmee and now Orlando. Staying true to what sets them apart, La Granja puts customer service, good food and a positive attitude above all else. Enjoy a fun atmosphere and delicious food with every visit to any La Granja Restaurant location. 
La Granja in Orlando serves Peruvian food at affordable prices. 
https://www.lagranjarestaurants.com/en/locations/ Go to the location finder to find the nearest La Granja in Orlando, from Winter Park to Kissimme.
At La Granja, Floridians can enjoy the best of Peruvian dishes at any time. They offer traditionally cooked plantains and beans with their platters. Their menu includes foods that will please any palate. Choose from grilled chicken, steak or pork. They also have the option of more American style sandwiches and seafood platters. Known for their pollo a la brasa, they have perfected the seasoning blend that gives their rotisserie chickens their delectable taste. As one of their most popular dishes, pollo a la brasa is offered during a weekday lunch special that can't be beat by any other restaurant in the Orlando area. La Granja offers ¼ of a rotisserie chicken served with beans and rice starting at only $5.25. Stop by La Granja Restaurant in Orlando to get the Pollo a la Brasa Lunch Special.
La Granja Restaurants are now taking Orlando by storm. La Granja owes their expansion to their delicious cuisine and outstanding customer service. Over the last 20 years, they have opened their doors in several locations across South Florida including Kissimmee, Apopka, Palm Beach, Miami and Orlando. As the best Peruvian restaurant chain in Florida, La Granja offers authentic Peruvian cuisine in an affordable and accessible way. Customers love their grilled steak, grilled chicken and fajitas. La Granja also offers family meals featuring a choice of meat, rice, beans and fries. Pop into a La Granja Restaurant in an Orlando neighborhood to try the food everyone is talking about. 
Go to www.lagranjarestaurants.com or contact our corporate office at (954) 968-7988 for more information.
Source: La Granja Restaurants
Share:
---
Categories: Restaurants, Bars, and Catering
Tags: apopka, florida, kissimmee, la granja near me, la granja orlando, orlando, pollo a la brasa, winter park
---