Kyckr and FrankieOne Partner to Bring Australian Financial Institutions a Trusted Global Data Source
Press Release
-
updated: Jan 21, 2021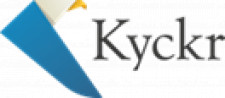 SAN FRANCISCO, January 21, 2021 (Newswire.com) - Kyckr Limited (ASX:KYK) (Kyckr or the Company), a B2B information services company, is pleased to announce a partnership with FrankieOne, a leading onboarding and fraud-prevention platform for banks, fintechs and financial institutions in the Australian market. FrankieOne's clients can now access primary-source corporate information via Kyckr's global registry network for their Anti-Money Laundering (AML), Know-Your-Business (KYB), and Know-Your-Customer (KYC) processes.
FrankieOne provides a complete unified onboarding and fraud platform, bringing together over 170 different third party vendors and data sources including biometrics, KYC, KYB, AML, fraud prevention tools into one API and one single view. The platform is customisable to allow clients to build their own workflows and risk scoring whilst streamlining the onboarding process to drive increased match rates and reduce fraud. 
Thanks to the newly announced partnership, FrankieOne's clients can now access Kyckr's data feed, which includes over 180 company registries and 170+ million legal entities across 120 countries. 
Kyckr's CEO, Ian Henderson, commented: "We are pleased to announce our partnership with FrankieOne, one of the most exciting onboarding solutions globally and a key figure in one of our target markets, Australia. It has been very encouraging to see strong demand for Kyckr's and FrankieOne's complimentary KYB services. We are looking forward to working closely with FrankieOne and growing our partnership in the future."
Simon Costello, CEO of FrankieOne, commented: "We are very excited about our partnership with Kyckr and being able to provide our customers with such an extensive international KYB offering. The access to over 120 countries will be hugely beneficial to them. We are seeing extensive demand for international services and already have major financial institutions such as InfoTrack consuming the international data via FrankieOne's single unified API."
The partnership with FrankieOne is the latest in Kyckr's strategic vision to accelerate innovation within the banking and financial industries.
About Kyckr Limited
Kyckr is a B2B information services company that aggregates, organises and structures the world's primary source company data, to help businesses reduce the risks associated with counterparty relationships. Unlike traditional data companies which source data from multiple, secondary sources, Kyckr provides accurate data with legally authoritative provenance. This helps organisations avoid the significant regulatory and commercial costs associated with poor data quality. Through the combination of accurate data with innovative technology, Kyckr's solutions help businesses to succeed in the fight against fraud, money laundering and financial crime. 
About FrankieOne
FrankieOne is the leading financial systems aggregator, bringing together ID verification, KYC, AML, fraud and credit tools into a single unified platform for banks, financial institutions, lenders and more. The platform connects over 170 world class vendors and data-sources to provide a 'single point of truth' and enable data led decisioning saving billions in IT costs and improving customer experiences. The company was founded in 2017 and backed by industry figures including Tidal Ventures, AddVenture Fund and Apex Capital Partners.
Media Contact
Holly Hitchcock
Front Lines Media
(669) 247-6521‬‬‬‬‬‬
Holly@FrontLines.io
Source: Kyckr
Share:
---
Categories: Financial and Insurance Services
---