Kuala Lumpur Was Chosen as the Culmination Point of Traders Fair Series in June 2018
Press Release
•
updated: Nov 24, 2017
Financial Education Event in Asia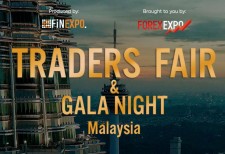 KUALA LUMPUR, Malaysia, November 24, 2017 (Newswire.com) - A series of fantastic trader fair and gala night events organized by FINEXPO is going to take place in Asia in 2018. Kuala Lumpur was chosen as the culmination point of it. The fantastic event is going to be held at Intercontinental Kuala Lumpur on June 30.
Malaysia Traders Fair and Gala Night is planning to welcome over 50 speakers and about 1,500 attendees from all over the world. The amazing show will be filled with exhibitor spaces, bars and seminar halls — everyone will get an opportunity to take part in it. The one-day event will include not only large exhibitions, panels and a diverse array of discussions but entertaining magic shows, lucky draws, fantastic prizes, live performances and Gala Night party as well.
Meetings with the best trading experts and best trading companies, banks and money brokers from all around the world is a unique opportunity for every visitor. The diversity of topics of seminar halls includes Retail FX Heading, global macro trading, trading in the age of fake news, etc.
The Malaysia Traders Fair is about to become one of the most attractive trader shows covering the Financial and FX Trading Industry — the best way to build up the business connections and widen industrial knowledge. To become a part of this experience, complete registration on the official website. Each registered user will be provided with free access to the world of trading.
FINEXPO is the first and most influential financial event- and fair-producing company in the world since 2002. Its history of these organized events counts over 30,000 traders, investors and financial advisers with more than 3,000 financial companies and brokers on Stock, Option, Forex, Bond and Forward markets. Malaysia Traders Fair and Gala Night promises to become one of the most amazing events in Asia's recent history.
Media Contact Information
Margarita Yakupova
+44 207 100 2174
event@finexpo.org
Source: FINEXPO Inc.
Tags