Kristals Cosmetics Opens a New Store in La Jolla, San Diego
Press Release
-
Jul 7, 2016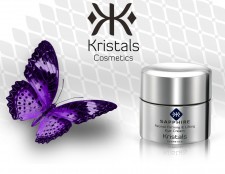 Miami, FL, July 7, 2016 (Newswire.com) - Kristals Cosmetics—a new skin care brand based on the healing power of precious and semi-precious gemstones—has opened a new store in La Jolla, a community located in San Diego, California.
Opened in June, the new store is at 7802 Girard Boulevard between Wall St. and Silverado St. in the middle of La Jolla's top shopping district. With nearly 2,000 square feet of space, Kristals Cosmetics's La Jolla store offers clients two VIP rooms that allow them to try out the brand's unique formulations, all powered by gemstones such as diamond, ruby and sapphire.
"La Jolla is a wonderful community and we're really gratified to be able to bring the Kristals brand there," says Shay Segev, president and CEO of Kristals Cosmetics. "It gives us a unique opportunity to show customers the power of gemstone-infused skin care products not just for outer beauty, but also for inner harmony as well."
Launched in 2015, Kristals Cosmetics skin care products are based on 12 different gemstones that have long traditions of being used for their healing properties. The brand's leading-edge technology allowed the formulators to pair these gemstones with the right natural, organic extracts of powerful botanicals, herbal essences and oils to offer a harmonious holistic blend that restores skin's radiance while also promoting the balance of overall energies.
The La Jolla location for Kristals Cosmetics joins several others that have recently opened, including one in Aspen that debuted at the end of 2015 to rave reviews. "We have plans to open more Kristals stores in the near future as excitement continues to build about the brand," says Segev. "The key for us is finding just the right markets to expand into as word gets around about our products and their impact."
About Kristals Cosmetics
Kristals Cosmetics has unlocked the holistically healing power of gemstones to promote vibrant, radiant skin. The brand's top-selling products include the Rock Crystal Refining Moisturizer, the Sapphire Retinol Firming & Lifting Eye Cream and the Amber Multivitamin Serum. http://www.Kristals.com
Press Contact: Abel Delgado, Kristals Cosmetics Marketing Manager
adelgado@kristalscosmetics.com, 305.627.9370
Source: Kristals Cosmetics
Share:
---
Categories: Business Development, Beauty and Personal Care, Beauty and Cosmetic Products
Tags: kristals cosmetics, kristals cosmetics business, kristals cosmetics expanding, kristals cosmetics news, kristals store opening
---