Kirk Hanes Joins ComboCurve as Chief Revenue Officer to Propel Revolutionary Energy Platform to New Heights
Press Release
•
updated: Apr 28, 2023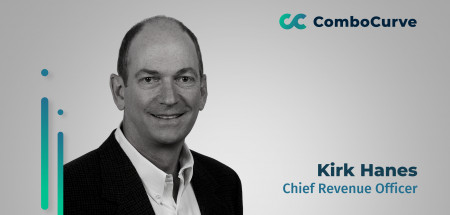 HOUSTON, April 28, 2023 (Newswire.com) - ComboCurve, the operating system for energy companies, is pleased to welcome Kirk Hanes as its new Chief Revenue Officer. With over 26 years of sales experience in the energy industry, Hanes is a valuable addition to the team and will play an integral role in driving the company's continued growth.
Hanes brings a wealth of expertise from previous positions having been a key player in the launch of ARIES, which was eventually sold to Landmark. He has built strong relationships both domestically and internationally and is passionate about delivering ideal solutions for customers, driving efficiencies, and moving businesses forward.
In his new position, Hanes will be responsible for increasing ComboCurve's market share, introducing newcomers to the significant value and efficiency of true cloud tools, and providing customers with an unparalleled experience never before seen in the industry. He looks forward to the challenges ahead and what he can contribute to the company.
"I am excited to be joining ComboCurve as the Chief Revenue Officer," Hanes said. "I am impressed with the success ComboCurve has achieved since launching in 2020. It's clear the industry is actively looking for new leading-edge solutions after 30 years of the same antiquated workflows. I am eager to work with every member of the team to leverage the platform's capabilities and benefit even more customers."
ComboCurve is dedicated to unlocking the full potential of oil and gas basins. The company combines and accelerates the capabilities of several legacy software applications in a single platform helping energy professionals make confident decisions faster.
"With Kirk Hanes as our Chief Revenue Officer, we are poised to achieve even greater success and expand our ability to serve an even larger customer base," said Armand Paradis, CEO and co-founder of ComboCurve.
About ComboCurve
Headquartered in Houston, ComboCurve is the fastest-growing platform in the energy industry. It helps decision-makers value assets, de-risk decisions, plan for net zero, and save time through an intuitive cloud-based collaboration platform. For more information, contact ComboCurve or follow us on LinkedIn.
Source: ComboCurve