Kinematics Increases Focus on a Sustainable Future
Press Release
•
Apr 5, 2023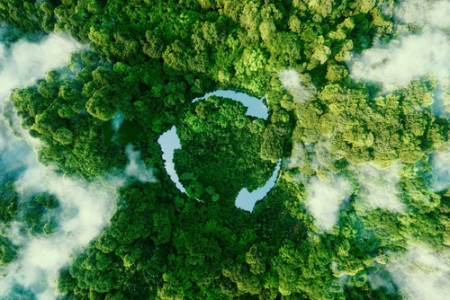 PHOENIX, April 5, 2023 (Newswire.com) - Kinematics, www.gokinematics.com, a world leader in intelligent motion control, is excited to announce its most recent achievements in the field of Environmental, Social, and Governance. In February 2023, the Phoenix, Arizona-based motion control company became the first and only solar actuator provider to receive a sustainability rating from Ecovadis, the world's largest and most trusted provider of business sustainability ratings.
"We are very proud to be awarded a silver medal from Ecovadis," said Mike Baka, Chief Operating Officer of Kinematics. "This achievement further demonstrates Kinematics' full commitment to sustainability and measurable ESG performance that benefits society, our employees, and provides significant value for our customers."
Ecovadis has assessed more than 100,000 companies worldwide, and Kinematics was awarded 2023 silver medal status. This places the firm in the top 25% of all companies assessed, a significant achievement for a company in only its first full year of ESG and sustainability work. Additionally, Kinematics recently joined over 21,000 participants as a signatory to the United Nations Global Compact, further deepening its commitment to a sustainable future.
"We congratulate the Kinematics team on being awarded a Silver Medal from EcoVadis - excellent recognition of the company's commitment to responsible ESG practices," said Michelle Kincanon, SVP of Sustainability and Operations at Angeleno Group. "Kinematics recognizes that sustainable business practices, from supply chain responsibility to employee engagement to monitoring energy consumption, contribute to strong business results across the enterprise. With over two million motion control units in the field and products that have supported the generation of more than 53 gigawatts of solar power, we are proud of Kinematics' impact globally as an Angeleno Group portfolio company."
"Nextracker is proud to partner with Kinematics," said Prashant Patil, Senior Director of Global Supply Chain at Nextracker, the number one solar tracker company and a key customer of Kinematics. "We share common business values from ensuring that ethical, environmental, and social values along the entire value chain are adhered to - creating a more robust solar industry at large."
During 2023, Kinematics will be focusing their ESG efforts on supplier assessments and sustainability risk assessments; climate risk analysis and planning; operational efficiency plans; and renewing their annual ESG report, CDP submission, and greenhouse gas emissions inventory.
About Kinematics
Kinematics: Intelligent Motion Control for a Sustainable, Connected Future. For nearly three decades Kinematics has delivered customized, robust solutions to customers with mission-critical applications. With a variety of motion control solutions, there's virtually nothing we can't do to satisfy our customers' needs.
Source: Kinematics