kHyal Named Chief Marketing Officer of FinTech Innovator IMPESA
This crucial hire supports the global expansion strategy of the company as an electronic payments leader
Press Release
-
updated: Nov 3, 2016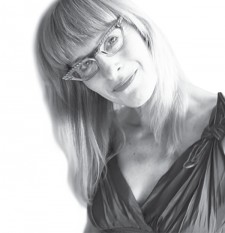 SAN JOSÉ, COSTA RICA, November 3, 2016 (Newswire.com) - IMPESA®, developers of Monibyte®, an innovative SaaS solution for corporate payment methods, and first in a suite of FinTech applications, announces that kHyal has been named Chief Marketing Officer as part of an ongoing commitment to their strategic global expansion plan.
Mario Hernández, Impesa's founder, Chairman and CEO explained that bringing kHyal on as CMO is part of a focused plan to develop and unify the company's brand voice and market reach, while launching new and existing products across international channels.
"We couldn't be happier with kHyal joining our team. kHyal brings amazing experience and an outstanding track record to the company; and in a very short time she has become a key member of our team. When building a global company, you need to bring world class people on board, and kHyal is definitely world class. I am sure she will lead our marketing, communications and public relations strategies beyond our expectations," Hernandez said.
Cliff Wildes, IMPESA's Chief Strategy Officer, noted, "I have worked with kHyal for over 25 years. First, at Microtech International, Inc. where I was CEO and founder, and she spearheaded marketing initiatives as Creative Director, and later, when we became cofounders and partners at SunStar Interactive. I have never met a more creative and talented individual. Her role as Chief Marketing Officer is essential to the growth and success of the company."
Digitally Driven. kHyal's experience in digital spans three decades. A pioneering internet professional and award-winning creative, she was a founding member of the Women's Internet History project and recruited member of the MIT Enterprise Forum of New York City, Inc.'s Marketing Committee.
Strategically Poised. Prior to joining IMPESA, kHyal was President at fiZz Agency, and has held the positions of Chief Creative Officer at Metropolitan interactive; Creative Director at Havas Worldwide, NetKey and Microtech International; Vice President of Marketing at blowtorch studios and SunStar interactive; and Controller at Cello, Ltd. Her client roster spans a wide range of brands and corporations including: Pitney Bowes, Sharp Electronics, Xerox, Lexmark, Konica Minolta, ProLabs, MTV, Showtime Networks, GAP, BMW, UPS, Diageo, Datto, Centerplate, LVMH Moët Hennessy Louis Vuitton SE, Deutsche Bank, Black&Decker, UBS Investment Bank, Whitney Museum of American Art and Carnegie Mellon University.
With extensive experience working with national and international brands, corporations and agencies in the US, UK, Canada, Argentina, Germany and Costa Rica, kHyal's background traverses technology, healthcare, education/digital publishing, finance, non-profit and consumer product verticals with an emphasis on software and hardware development.
Active in industry associations, kHyal has co-chaired the Fundraising Committee of Volunteer Lawyers for the Arts, Los Angeles; and was a member of the Connecticut Technology Council's Vice President of Marketing Forum. She has been a juror for the London Interactive Advertising Awards; a judge for Hasbro's Project Upcycle Design Awards; served as Communications Chair for the American Institute of Graphic Arts (AIGA) Brand Central Chapter, and was on the advisory board of GraphicDesign.com.
kHyal majored in Mass Communications at Emerson College in addition to studies at The School of the Museum of Fine Arts, Boston; The Art Institute of Boston; Boston Film and Video Foundation; Loyola Law School; Kodak's Center for Creative Imaging and FIT.
Passionate about education, kHyal is an Adjunct Instructor at Miami Ad School New York where she teaches Product Creation and Innovation; and was Adjunct Professor at Anhui Polytechnic University in Wuhu City, China through the Shintaro Akatsu School of Design at University of Bridgeport where she taught Design Thinking and Methodologies. She has been an invited senior portfolio reviewer at RISD, SVA, FIT, The One Club, ADC Global, Graduate Fashion Week London, Miami Ad School, The Portfolio Center, CADC, AIGA Rhode Island, AIGA Philadelphia, AIGA Connecticut, Pratt Institute, Parsons The New School for Design, Creative Circus, Hartford Art School at University of Hartford, Advertising Women of New York (AWNY), Moore College of Art and Design, Carnegie Mellon University, Newhouse School of Public Communications at Syracuse University, Massachusetts College of Art and Design, Cleveland Institute of Art, Tyler School of Art at Temple University, Kutztown University and Rochester Institute of Technology (RIT).
kHyal regularly speaks and facilitates workshops on branding, digital media, design, marketing, social media and business practices. Her engagements include: FleetBoston Financial's Women Entrepreneurs' Connection, Advertising Women of New York (AWNY) Annual Career Conference, Fashion Institute of Technology (FIT), Sacred Heart University, Connecticut Art Directors Club (CADC) Student Conference, The Creative Circus–Atlanta, School of Visual Arts (SVA)–New York, The Grove–New Haven, HOW Design Live–Boston Creative Freelancers Conference, Hygienic Academy, Wakefield Boys and Girls Club, AIGA Rhode Island, The Amistad Center for Art & Culture at The Wadsworth Atheneum, AIGA Upstate New York Student Conference and Syracuse University. She was a media partner for the international design conference "A Better World by Design" at Rhode Island School of Design and Brown University; for the inaugural Leaders in Software and Art (LiSA) conference at the Guggenheim Museum in New York; and designed, planned and facilitated a fundraising event for New York Creative Tech Week 2016.
A forerunner in the use of technology in her art and design practice in the early eighties, kHyal's work has been exhibited in the American Visionary Art Museum, Ricco/Maresca Gallery—New York, Pavilion der Volksbühne–Berlin, New Britain Museum of American Art, la Gaîté Lyrique–Paris, Housatonic Art Museum, City Museum–Washington–DC, Intuit–Chicago, EGGO Arte–Buenos Aires, Cooper Union–New York, Art Basel–Switzerland, Art Basel—Miami and galleries worldwide. She is a contributing writer to numerous industry publications on art, design and technology. 
About IMPESA
Founded in Costa Rica in 2013, IMPESA is an innovator of electronic payment solutions, licensed with VISA®and MasterCard®, and compliant with all government banking and card issuer regulations. The company has developed technologies such as card integration with satellite positioning systems (GPS) for large local and multinational distribution companies that use the software to manage their fleets. These technologies are included in IMPESA's revolutionary flagship SaaS platform, Monibyte. Developed completely in-house by a dedicated team of engineers and programmers, the software has processed millions of transactions with major international corporate clients since launching in 2014, and will expand into US markets in Q4 2016. For banks, Monibyte is an unprecedented addition to their commercial credit card portfolios, and mitigates credit card fraud, potentially saving millions. For companies that are corporate customers of banks that offer Monibyte, it is an invaluable tool that allows 100% control of how every credit or debit card within the organization can be used. From sums of money, to type of currency, days of the week, time of day, geographic location and specific merchant; parameters can be changed instantly from the easy-to-use, web-based interface or smart phone app, without having to contact the bank. Monibyte integrates with most major ERPs, saving time and money on accounting tasks.
IMPESA's Founder, Chairman and CEO, Mario Hernández, is a known expert in the field of electronic payment innovation. He was honored with International Banker's Best Innovation in Retail and Commercial Banking award in 2015, interviewed at The London Stock Exchange, and a featured speaker and panelist at the Mobile Payments Latin America Summit in 2016.
IMPESA has offices in San José, Costa Rica and Orlando, Florida. For more information, visit impesa.net
###
Source: IMPESA
Share:
---
Categories: Saas (Software as Service), Commercial Banking, Governmental Banking, Consumer Banking, Banking, Finance, Insurance
Tags: Card Payments, Credit Cards, Debit Cards, Electronic Payments, Financial Technology, FinTech, fraud control, mobile banking, SaaS, Software as a Service
---