Khortytsa Vodka Newly Listed in Four Control States
World's Third-Largest Selling Brand Gaining Ground in US Market
Press Release
-
updated: Oct 23, 2017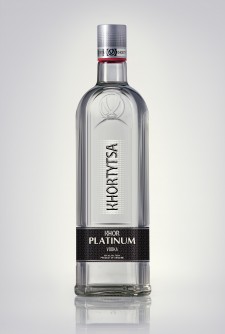 NEW YORK, October 23, 2017 (Newswire.com) - Khortytsa Vodka, the world's third-largest selling vodka, is now available for sale in state-run stores in Oklahoma, Mississippi, Alabama and North Carolina. Khortytsa is imported by Global Spirits USA, a privately-held, international manufacturer and marketer of wines and spirits.
In North Carolina, the stores are state-owned and the state manages retail sales. However, it should be noted that in Oklahoma, Mississippi, and Alabama, retailers are independently owned outlets, but supplied and regulated by the state.
"Khortytsa Vodka is one of the world's leading brands, yet a relative newcomer to the U.S. market," says Jim Amstutz, national sales manager, Global Spirits USA. "It is an exceptional spirit at a very accessible price, which makes it an appealing product for state-run stores, which focus on providing quality products with good value to their customers."
Ukraine's famed Khortytsa (KHOR) Distillery is located near Khortytsa Island. This ancient island's history dates back thousands of years and reaches the roots of civilization. It is considered a sacred place in Ukraine and is one of the country's seven wonders.
Built in 2003, the Khortytsa Distillery is among the world's finest distilleries. It uses a local organic filter containing schungite (a unique natural mineral) which allows it to get as close as possible to the structure of natural water. The filtration process is further enhanced with special birch and alder-tree charcoal and quartz sand sourced near the famous Ural Mountains.
Khortytsa Platinum Vodka, which is the most popular item in the line, retails for under $13 per 750-ml. depending on the state.
About Global Spirits USA
A Fortune 500 Company in Europe, Global Spirits was established in 2008 and has offices in New York, Moscow and Kiev, employing over 5,000 people. The company's annual volume exceeds 7.5 million cases, with distribution in over 80 countries. Global Spirits USA markets and distributes strategic brands including: Khortytsa Vodka (third largest selling international vodka brand), LEAF Organic Vodka, and Odessa V.S.O.P. Brandy.
For more information on Global Spirits USA, please visit http://globalspiritsus.com.
Source: Global Spirits USA
Share:
---
Categories: Food and Beverage Manufacturing, Food and Beverage Services, Wine
Tags: Alabama, Global Spirits USA, Khortytsa Vodka, Mississippi, North Carolina, Oklahoma, Vodka
---