Ketamine Clinics Los Angeles Deemed 'Essential' Business During COVID-19 Pandemic
Press Release
•
updated: May 7, 2020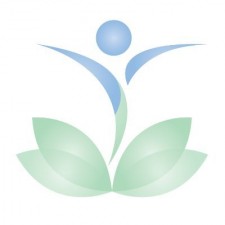 LOS ANGELES, May 7, 2020 (Newswire.com) - ​​Ketamine Clinics Los Angeles (KCLA), a leading mental health clinic that provides IV ketamine infusions to treat mood disorders and chronic pain, is keeping its state-of-the-art facility open amid the coronavirus (COVID-19) pandemic. As the leading ketamine clinic in the United States, KCLA has set the gold standard for maintaining high-quality care and overall safety for patients and staff, including many additional precautions at this time; its website details those pandemic-specific precautions.
By staying open, Ketamine Clinics Los Angeles provides patients uninterrupted access to essential care, as Ketamine Infusion Therapy can be one of the most effective treatments for depression, suicidal thinking, PTSD, anxiety, and specific types of chronic pain. According to the staff at Ketamine Clinics LA, depression and anxiety are at an all-time high. That is consistent with a CNN report claiming 20 large metropolitan police stations have seen double-digit percentage jumps in domestic violence cases or 911 calls during this time when compared to last year. Aside from the fear of the virus, isolation and economic loss have also created an urgent need for more effective mental health treatments.
To offer additional support, Ketamine Clinics Los Angeles has revamped its entire website, offering an abundance of useful information on mental health and clinical treatment options. The brand new website is updated weekly with clinical research data, news coverage, real patient success stories, and more. Visitors are encouraged to explore the site and book a free phone consultation or sign up for KCLA's newsletter for more information.
The new website features a beautiful, easy-to-use design for improved functionality and quick access to critical information. Chief Operating Officer Sam Mandel says, "Our aim is to help patients and their families make well-informed decisions about their mental health by providing the latest data in a compassionate manner." Ketamine Clinics Los Angeles hopes its redesign makes it easier than ever to understand what Ketamine Clinics LA does, how ketamine treatment may be able to help, and which providers are well-suited to provide this unique treatment. Dr. Steven L. Mandel founded the ketamine clinic in 2014 with the help of his son and COO Sam Mandel, making it one of the longest-standing and only family-owned and operated ketamine clinics in the U.S.
As stay-at-home orders persist, those in need of relief are encouraged not to wait and to take advantage of scheduling a free phone consultation to assess the benefits of Ketamine Infusion Therapy.
Source: Ketamine Clinics
Tags
Additional Links