Keslie Crichton Joins BeneLynk as Chief Sales Officer
Press Release
•
updated: May 12, 2020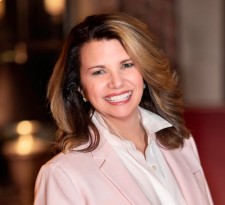 SUNRISE, Fla., May 12, 2020 (Newswire.com) - ​BeneLynk, a national provider of Social Determinants of Health (SDoH) solutions to managed care plans, announced today that Keslie Crichton has joined the company as Chief Sales Officer.
BeneLynk was launched in 2016 to provide members of government-sponsored health plans with impactful Social Determinants of Health (SDoH) solutions. Today, BeneLynk works on behalf of millions of Medicare Advantage members throughout all 50 states. Keslie brings to BeneLynk 25+ years of managed care experience. She helps plans to understand and positively impact members' lives through enrollment in government and community services. Her focus includes dual-eligible advocacy, Low-Income Subsidy (LIS) enrollment, Medicaid enrollment upgrades, Supplemental Nutrition Assistance Program (SNAP), and more.
Sean Libby, BeneLynk's President, expressed how fortunate BeneLynk is to bring Keslie on to the senior management team. "I have known Keslie for decades and have firsthand knowledge of the depth of her expertise in Social Determinants of Health. I am particularly excited to gain access to her extensive experience in helping Medicare Advantage plans with dual-eligible advocacy. She is a well-respected expert in our field and will help us continue to improve our solutions."
The current pandemic has emphasized just how impactful the Social Determinants of Health can be. BeneLynk is committed to serving its clients by helping their members understand and access the various social benefit programs available to them. From Medicaid enrollment, to veterans benefits, to the thousands of federal, state, and local programs created to remove SDoH barriers, BeneLynk offers powerful, human-to-human solutions that improve member lives.
Keslie is excited to be joining the rapidly growing company and commented on how impressed she was by BeneLynk's Lynk 360 software.
"I am very happy to be joining the BeneLynk management team. I have been impressed with the powerful and flexible technology that drives BeneLynk's solutions. From my years assisting Medicare Advantage plans with dual eligible enrollment and other SDoH opportunities, I know that flexibility in outreach offerings can help to optimize conversations that ultimately drive risk-adjusted revenue and quality performance."
To learn more about BeneLynk, please visit www.BeneLynk.com.
About BeneLynk:
BeneLynk is a national Social Determinants of Health vendor for managed care companies. BeneLynk engages members to understand SDoH challenges and provides professional advocacy to access benefits.
CONTACT:
Peter Schutz
BeneLynk PR
(475) 549-0526
Sales@BeneLynk.com
Source: BeneLynk