Kenny Rogers Presents 'The Toy Shoppe' Starring Barry Williams
Press Release
•
updated: Mar 14, 2018
Kenny Rogers chooses Barry Williams for his 'Toy Shoppe'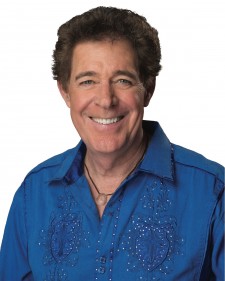 SILOAM SPRINGS, Ark., March 14, 2018 (Newswire.com) - ​Passion Bucket Productions announced the return of Kenny Roger's "Toy Shoppe". Composer and country music superstar Kenny Rogers said his original musical starring TV icon Barry Williams ("Greg Brady"), will again have a national tour for the 2018 Christmas season. Williams takes over the lead role of Hank Longley. The family-friendly adventure blends old-fashioned values with the excitement of an original Broadway-style musical. With gorgeous ballads, singing and dancing toys and a beautiful message of hope and miracles, this holiday musical delights young and old alike.
"I think Barry will be great!" said Rogers. "I can't wait to see him in the role. It's amazing how many people can replace me and I think they end up better than me!"
"'The Toy Shoppe' is a delightful journey that celebrates the true meaning of the Christmas season. The story uses timeless values that are sometimes tough to find in our present-day technologically driven holidays. I'm delighted to be a part of this production along with a large talented cast of children, adults and even toys that magically come to life. Additionally, Kenny Rogers has created enough terrific music to fill an album!" said Williams.
Williams stars as Hank Longley, owner of Longley's Toy Shoppe, a place of magic and mystery. Famous for its vast collection of toys, Longley's shop soon becomes the target of Mr. Baxter, an overzealous entrepreneur who aims to make Longley's whimsical workshop part of his corporate chain of burger restaurants. As Baxter schemes, it is up to a cast of magical characters to save the day.
"It's a unique and sentimental Christmas story and it's family. To some people that combo might seem old-fashioned, but to others it might seem like something we don't have enough of. I think that it's an ever-narrowing niche and I'm glad we still have some shows that celebrate that," said Executive Producer Kevin Lamb. "Kenny's story of redemption, the changing of a heart and the binding of unlikely spirits creates a stark reminder of how we should value each of our relationships. If you're looking for a unique family experience during the holiday, look no further - 'Toy Shoppe' is a one of a kind."
"The Toy Shoppe" debuted in 1998 as a one-act theatrical production at the historic Beacon Theatre in New York City. The show enjoyed a six-week holiday run. Since then, the lavish production has been expanded and has had seven national tours. "The Toy Shoppe" book was published in the fall of 2000 with a companion CD.
The show is based on an original story written by Kenny Rogers and Kelly Junkermann, features music and lyrics by Kenny Rogers, Warren Hartman and Steve Glassmeyer.
Contact
Kelly Junkermann, Producer, The Toy Shoppe, kjunkermann@gmail.com, 323-804-3729
Source: Passion Bucket
Related Media