Kelso Ministries International Releases the Critic's Choice Book "I Will Not Be Defined™" Written by Rev. Alan Kelso
Rev. Alan Kelso shares his story of how his unwillingness to allow the adversities of life to define him intersects with every reader and the challenge to continuously trust God to unleash His unlimited possibilities in their own lives.
Press Release
-
Sep 6, 2016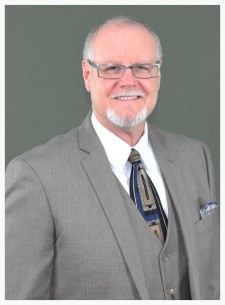 Jacksonville, Florida, September 6, 2016 (Newswire.com) - Kelso Ministries International is announcing the release of its founder Rev. Alan Kelso's book "I Will Not Be Defined™" The book is a true story of transformation, suspense, inspiration and hope. The book reflects Rev. Kelso's experiences and belief that people do not have to define their lives according to pressures being placed upon them or the tragedies of life but by the unlimited possibilities of God in their lives.
"I Will Not Be Defined™" details the story of a young man in the prime of life who is at the pinnacle of his success. He develops a successful enterprise of ministries including a Christian Television Station and the first premier digital video company in the Midwest only to watch it come crashing down. He's forced to vanish from all he has accomplished as a crime syndicate pursues him. The book details the journey of how this young man must reinvent who he is to protect his family, portraying life as "another day in paradise" while at the same time prepared for the inevitable dangers that existed should he be discovered and the secrets he had hidden away found.
"I'm very excited by the launch of this book and the great inspiration it will bring to my readers," says Rev. Kelso. "The book works to answer the questions about how to overcome adversity when you are on top of the world and it all suddenly comes crashing down. Its message is relatable to all of us who have gone through or are going through challenges and adversity."
Rev. Kelso serves as president of KMI, Inc. and KMI Publishing. He is a conference speaker, international guest lecturer, life coach, entrepreneur and author. In addition, Rev. Kelso has shared the stage with such notables as Ambassador Alan Keyes and former Texas State Legislature Rick Green founder of the The Torch of Freedom Foundation. He was a leader of the ProFamily Coalition of Northeast Florida and worked on an Advisory Council for President George Bush, which led to his appointment to the Business Commission headed by the U.S. House Majority Whip Tom Delay of Texas.
"I Will Not Be Defined™" is available on Rev. Kelso's website. To learn more about Kelso and purchase the book, "I Will Not Be Defined™", visit AlanKelso.com. For bookings, interviews and seminar opportunities please visit AlanKelso.com/book-now.
About Kelso Ministries International
Alan and Terina Kelso uniquely understand the message of faith and hope. Through Kelso Ministries International, they bring a message of release from oppression and bondage through the "God Potential." They accomplish their mission through e-videos, seminars, publishing and music CDs. For more information visit AlanKelso.com.
Contact Information
Kelso Ministries International, Inc
Rev. Alan Kelso
PO BOX 26118
Jacksonville, FL 32226
CustomerService@AlanKelso.com
Tel: 904-377-0494 
Fax: 888-904-4849
Source: Kelso Ministries
Share:
---
Categories: Books
Tags: Determination, Inspirational, Motivational, Overcoming the Adversities of Life
---