Kelly Hyman, Attorney and Actress, is Speaking at the HarrisMartin Water Contamination Litigation Conference
Press Release
•
updated: Oct 19, 2018
Kelly Hyman will be speaking at the HarrisMartin Water Contamination Litigation Conference on Nov. 1, 2018.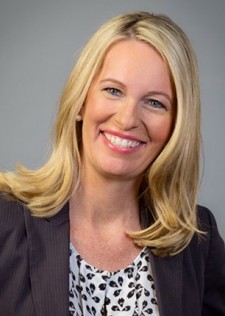 DENVER, October 19, 2018 (Newswire.com) - Kelly Hyman is happy to share she will be speaking at this year's HarrisMartin Water Contamination Litigation Conference. The event will be taking place on Thursday, Nov. 1, in Fontainebleau Miami Beach, starting at 7:30 a.m. and running until 6:15 p.m.
Kelly will be speaking from 4:30 p.m.-5:15 p.m., discussing Current Motions and Defenses alongside co-chairs Hunter Shkolnik and Michael London. Specifically, they will be discussing the JPML Petitions and State Court Cases regarding water contamination and will wrap up the conference's speaking components, followed by the networking cocktail reception.
The conference will be chaired by Hunter J. Shkolnik of Napoli Shkolnik PLLC, Michael A. London of Douglas & London, P.C., and Gale D. Pearson of Pearson, Randall & Schumacher, P.A. Other topics being discussed at the event include Medical Monitoring Class Claims, The Science of PFAS, Lead in Water, and many more.
Kelly Hyman has extensive knowledge when it comes to dealing with mass tort litigation and has represented hundreds of clients in filing claims pertaining to water contamination in her hometown of Denver, Colorado. She has worked with both state and federal court systems to address these issues in the past and helps her clients share their distress by becoming their voice of reckoning.
About Kelly Hyman: Kelly Hyman has joined the team at Franklin D. Azar & Associates, focusing her practice specifically on consumer class action lawsuits and mass tort litigation. She is excited for the opportunity to expand her knowledge at her new firm. She has extensive experience handling mass tort litigation and is proud every day of the work she is able to do on behalf of other people. Improving the lives of the people in her community is the reason she entered the law industry to begin with, so it's only fitting that she has become the people's advocate for mass torts.
Kelly is a member of the American Association for Justice, the Florida Bar, the Washington D.C. Bar, the Colorado Bar, the Colorado Bar Association, the Colorado Trial Lawyers Association and the Colorado chapter of the Federal Bar Association.
Kelly also works to be an advocate for empowering women in her industry. She is a co-chair for the Alliance of Women Trial Lawyers conference, which works to create a community of women trial lawyers who build each other up and present each other with opportunity. Their goal is to produce a legal landscape that provides equal opportunity to everyone.
Kelly Hyman previously worked as a successful actress for 25 years in New York and California. She was able to use her skills developed over the years to advance her career in law on an entirely new stage: the courtroom. Kelly still has a fierce love and passion for the entertainment industry today.
Source: Kelly Hyman
Related Media
Tags