Kelley|Uustal Partners Fan Li and Todd Falzone Secure $53.7M Jury Verdict for Broward County, Florida Widow and Her Children in Wrongful Death Lawsuit
Press Release
•
Apr 26, 2023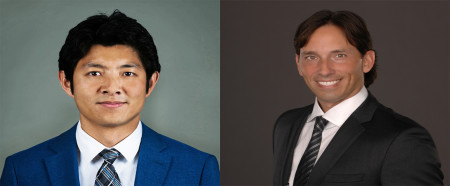 FORT LAUDERDALE, Fla., April 26, 2023 (Newswire.com) - Recently named law partner, Fan Li, and longtime partner Todd R. Falzone, both with Fort Lauderdale law firm Kelley|Uustal, have successfully obtained a $53.7 million jury verdict on behalf of a Coral Springs widow and her two children following a high-speed vehicle crash nearly four years ago that took the life of her husband and the children's father.
Brian Raik, 64, died in September 2019, after the car he was driving was hit head-on by a pickup truck that police say was traveling 73 miles per hour — 28 miles per hour over the speed limit — on West Atlantic Boulevard in Pompano Beach.
According to witnesses, the driver of the pickup was recklessly driving east on West Atlantic, speeding and weaving in and out of traffic when he lost control of his truck, crossed the median into the westbound lanes, and violently crashed head-on into Raik's 2017 Toyota. Raik suffered severe internal injuries and died at the hospital shortly thereafter.
Raik and his wife Nancy were a happy and loving couple, and this tragic incident took place the day before their 31st wedding anniversary. They had a son and a daughter, both in their 20s when their father died.
"The Jury got to meet and know the Raik family at trial, and it was abundantly clear that this tragic incident has been utterly devastating to Brian's widow and his two children. Brian was a wonderful man, a loving husband and an amazing father," Falzone said.
"We are so very thankful that the jury recognized the true magnitude of this loss and returned the exact damage award for each of the survivors that I asked for in closing argument," Li added. "While no verdict, no matter how large, can ever bring Brian back, I think the Jury truly felt the loss the Raik family has experienced and honored it with this verdict. Hopefully this process has brought the family some closure and sends a message to other people in the community that they should never, ever, drive like the defendant drove that day."
The jury awarded $17.9 million apiece to Raik's widow and their two children.
Kelley|Uustal (www.kelleyuustal.com) is a Fort Lauderdale, Florida-based law firm focusing on catastrophic injury, wrongful death, and complex commercial litigation matters. The firm can be reached at (954) 522-6601.
Source: Kelley|Uustal
Related Media