KdT Ventures Celebrates 5-Year Anniversary, Close of Oversubscribed Fund III, Promotion of Two Partners and One Principal, and Addition of Head of Talent
Press Release
•
Sep 27, 2022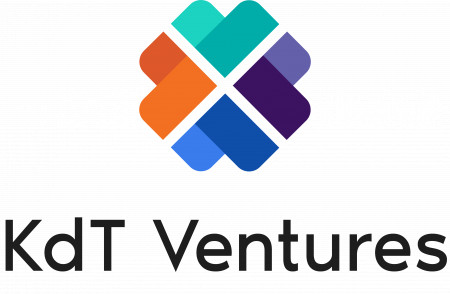 AUSTIN, Texas, September 27, 2022 (Newswire.com) - KdT Ventures, the premier early-stage venture capital fund investing in engineered chemistry and biology at the frontiers of science, is excited to celebrate its firm's 5-year anniversary this September. Earlier this year, the firm closed an oversubscribed $80M Fund III which will continue to support founders who are shaping the world's future through their understanding and engineering of the physical layer. The fund's limited partner group is comprised of institutional investment firms as well as technology and life science industry leaders. KdT Ventures will keep its focus on pre-Seed and Seed companies across the country with the intent and ability to follow on throughout the lifecycle of a company. To date, the KdT Ventures team has backed 49 deeply technical teams across therapeutics, diagnostics, chemicals, materials, and agriculture. Currently, the KdT portfolio represents over $4B of enterprise value.
Alongside the growth of AUM, KdT continues to augment its internal team. Earlier this year, KdT promoted two Principals to Partner: Phil Grayeski, Ph.D., and Rima Chakrabarti, M.D. "Phil and Rima consistently demonstrate the core values of compassion and grit that are central to KdT as a firm. We look forward to their continued influence as the portfolio and firm grow," says Cain McClary, M.D., the firm's founder and managing partner. Additionally, Ketan Yerneni was promoted from Associate to Principal.
As the portfolio has grown in size and scope, to continue to support the firm's founders, KdT recently created a Head of Talent position, hiring a veteran technical recruiter - Yusuf Uddin Ph.D. The firm's other managing partner, Mack Healy, notes, "We are continually assessing how we can better support our portfolio teams. As part of that process, it became increasingly evident that professional support across recruiting and team building was an immediate need for our companies across the portfolio."
The KdT team, alongside its extraordinary portfolio of company founders, deep advisory network, and limited partners, looks forward to continuing the mission of putting capital to work to positively impact the world by supporting the commercialization of science and technology. For more information, please visit www.kdtvc.com.
Source: KdT Ventures