Kairoi Names Tyler Sibley Principal of Development
Press Release
•
Jun 27, 2023
National multifamily owner, developer, and operator Kairoi Residential announces that Tyler Sibley has been promoted to Principal of Development.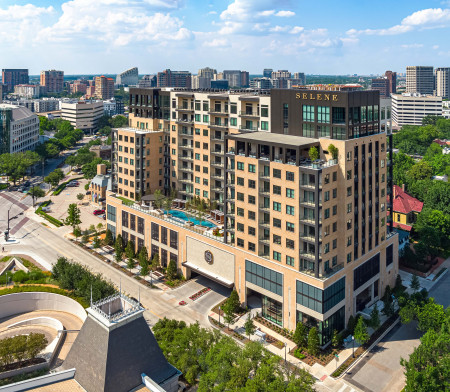 SAN ANTONIO, June 27, 2023 (Newswire.com) - National multifamily owner, developer, and operator Kairoi Residential announces that Tyler Sibley has been promoted to Principal of Development. Since joining Kairoi, Sibley has sourced and developed over 3,700 units, which includes executing on Kairoi's strategy to expand to the Carolinas. Currently, Sibley oversees $1.3B in active developments and spearheads a pipeline of over $1.5B in future development.
Daniel Zunker, President of Development, stated, "I couldn't be more excited to have Tyler join us as an owner of the development platform. He certainly has earned it. In addition to being one of the most talented developers in the country, Tyler is committed to helping grow Kairoi Development responsibly with a healthy focus on value creation and risk management. His work ethic and commitment to empowering our Team is inspiring to anyone that works with him."
Sibley joined the company in 2017 as Vice President of Development and leads Kairoi's development efforts in Dallas/Fort Worth, Denver, San Antonio, the Carolinas and South Florida, which includes sourcing new opportunities, formulating project business plans, managing the entitlement and development process and assisting in the capitalization efforts of new development opportunities. In his new role, Sibley will continue to build Kairoi's development footprint and teams in these core cities as well as expand into new strategic markets.
Mike Lynd, CEO, added, "As Principal of Development, Tyler will assume an integral role in shaping the future of Kairoi. His promotion is a reflection of our continued investment in our exceptional team members and our commitment to fostering a culture of growth and advancement within the organization."
"Throughout Tyler's tenure at Kairoi, he has consistently demonstrated remarkable dedication, exceptional skill and a deep understanding of how to create value in real estate. His invaluable insights and visionary approach have made a significant impact on our business, our partners, and our associates," stated Sam Kasparek, Managing Partner at Kairoi. Sibley earned both his B.B.A in Accounting and Master's in Accountancy from Texas State University, where he graduated Summa Cum Laude and was an Academic and Athletic All-American for the baseball program.
Sibley recently spearheaded the development of the Selene Luxury Residences, a boutique 146-unit ultra-luxe community located in the hottest submarket in Dallas. The Selene offers unrivaled amenities including a 10th-floor sky lounge with a large outdoor seating area, and exclusive high-end finishes. For more information on Selene, visit liveatselene.com.
ABOUT KAIROI
KAIROI RESIDENTIAL is a premier, vertically integrated, multifamily development, investment, and property management company headquartered in San Antonio with offices in Austin and Denver. Since 2003, the partnership has transacted on $7.7 billion across 65,000 units in many cities and states across the country and manages over 27,000 units.
For more information, please visit: www.kairoi.com.
Source: Kairoi Residential