Kabeara Kennels and the Samoyed Breed
Press Release
•
updated: Jun 7, 2017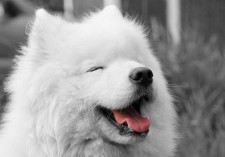 Lockport, Illinois, June 7, 2017 (Newswire.com) - Teresa Heaver, owner and founder of Kabeara Kennels, which focuses specifically on Samoyeds, fell in love with this spitz (sled dog) breed years ago, because of their independent yet demanding nature. She loves their sense of humor and unique character. As a registered breeder, she carefully guides potential Samoyed owners to ensure that this is the right breed for them.
The Samoyed is a popular breed of dog, mainly because it is so dependable and gentle. This particular breed is very playful and energetic, and loves cold weather. They are also very sociable in nature, craving attention from people. They also have very strong herding and chasing instincts, which means that, while they can socialize with other animals, they may occasionally run off to chase a cat or a bird. This breed got its name from the Samoyedic people from Siberia.
Who Are the Samoyeds for and Who Should Avoid Them
The Samoyed is perfect for people who:
Love the dog's look.

Are ready to provide the dog with a lot of exercise, particularly when it is cold outside.

Want a dog of a gentle, good nature.

Are ready to take on one of the most intelligent of all spitz breeds.
However, the dog is not suitable for those who:
Cannot provide a dog with sufficient exercise.

Do not like a dog that jumps up at people, particularly when it is still a puppy.

Can't cope with shedding.
Commitment of Kabeara Kennels to Provide Healthy and Beautiful Family Dogs
Kabeara Kennels is a fully registered kennel and Teresa Heaver follows all the recommendations provided by the Kennel Club Association in terms of looking after her dogs and her puppies. This means that:
Those interested in a Samoyed can meet the puppy and its parents, enabling them to see the temperament the puppy is likely to inherit.

People can handle all the puppies in the litter.

Each litter is properly registered under Teresa Heaver's name initially.

She only advertises her puppies as KC registered if they are, providing the relevant registration papers. If they have been denied registration, she will explain why (with documentation) and generally provide a significant discount on the puppy, should it be otherwise fit and healthy.

Teresa Heaver will provide all information on the socialization that her puppies have been taking part in. She also advises all dog owners on how to continue this socialization and training. This is particularly important with Samoyeds because they are so receptive to training.
Kabeara Kennels is committed to providing people with healthy, beautiful, family dogs rather than working dogs. To achieve this, they are socialized with people and children whenever possible. Heaver will always recommend that people with children choose a puppy that has been socialized in this way. She will also would want to discuss the presence of other pets in the household of those who will be purchasing the puppy, such as cats, and how this will have an impact on the dog.
Kabeara Kennels has also started to follow the Puppy Socialization Plan offered by the Kennel Club Association. This means that each puppy that is being sold has already started to learn some basic skills. New dog owners are encouraged to continue with this once they take the dog home.
What to Ask
If you are considering purchasing a Samoyed puppy from Kabeara Kennels or anywhere else, do make sure that you receive a contract of sale, which details both your responsibilities and those of Teresa Heaver. In the unlikely event that there is something wrong with the new pet, you will know exactly what action to take. Teresa will also provide written information on the puppy's immunization and deworming, what it has been fed on, how it has been exercised, and what training it has received.
The most important thing to do is visit Kabeara Kennels. Have a look at the loving environment in which the dogs are raised, and how much care and attention Teresa provides them. One of the key things that set her apart and that demonstrate that she is not a puppy farmer in particular, is that she only allows each of her dogs to have a certain maximum number of litters. Each dog that she works with, and every puppy that is born, holds a special place in her heart. Thus, she continues to obtain information regarding the development of each puppy that has left her kennels.
Source: Teresa Heaver