JustMary.fun, the 'JustEat' for Home Delivery of Light Marijuana in Italy, Grows and Seeks New Financial Partners
Press Release
-
updated: Dec 18, 2018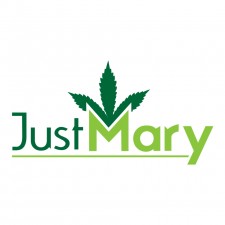 MILAN, December 18, 2018 (Newswire.com) - JustMary.fun opens in Milan and looks for financial partners to support growth throughout Italy and Europe.
JustMary.fun was founded in Milan in June 2018 from the idea of three young entrepreneurs, already founders of other successful companies, that wanted to innovate the cannabis light sector. Thanks to recent Italian regulations, a market has opened which can easily reach $70 million in the delivery world (strictly open to an adult public, of course). JustMary is therefore born as the "JustEat" of cannabis light, delivered in less than 45 minutes directly at home until midnight.
"Just a few days from the official launch, JustMary.fun is a growing reality: we grow by 60 percent a week and there are many people who choose the comfort offered by our service every evening. Our customers are above all workers between the ages of 35 and 50 with good spending power," says Matteo Moretti, co-founder and CEO of JustMary. "The idea of delivery in full respect of privacy has received excellent feedback from the Milanese public: ready to welcome services like ours that are born to facilitate everyday life."
In the month of November alone, the startup had over 400 new customers. "The market is growing strongly and has surprised us positively; we have had feedback that will accelerate our growth," added Moretti. Starting in September, the startup has already met more than 30 deliveries a day thanks to an office located in a strategic position and to the efficiency of the drivers. The numbers are constantly growing and there is an average cost per customer of over 33 euros.
"Our exclusive service has allowed us to make important agreements with established companies in the Italian market, such as LegalWeed, but above all we are in dialogue with important European realities, ready to embrace our mission in our country," says Moretti. "There are over 600 stores offering products related to hemp. Many are 'grow shops' - shops that deal with articles to grow hemp plants, others sell products derived from hemp, but no one has yet offered a service organized and structured as ours."
To order with JustMary, simply log on to www.justmary.fun, select the product and enter the delivery address. Users can find an offer carefully selected by the partners who work every day to ensure a high quality of the product at the right price, making the service accessible to all. The delivery service is active every day from 6 p.m. to midnight and delivery is always free. Guaranteed, of course, is maximum privacy (something very appreciated by the public).
Media Contact: 
Mr. Matteo Moretti 
Email: mm@justmary.fun
Source: Justmary.fun
Share:
---
Categories: Cannabis, Internet and e-Commerce
Tags: android, app store, cannabis, google, justmary, marijuana
---