Julia Hashemieh and Bobby Sarnevesht Steer Medical Foundation Towards New Fundraising Opportunity
Aryana Health Care Foundation has joined forces with a local supercar dealership in a new fundraising drive organized by founder Bobby Sarnevesht.
Press Release
-
updated: Apr 5, 2018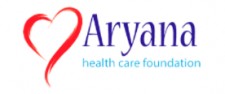 LOS GATOS, Calif., April 5, 2018 (Newswire.com) - ​In an arrangement between Aryana Health Care Foundation and RRS Auto Group, Bobby Sarnevesht's charitable foundation and former Silicon Valley executive Steve Shee's boutique supercar dealership will work together in a new effort to raise funds for the charity.
Based in San Jose, close to Aryana Health Care Foundation's base in Santa Clara, RRS Auto Group will play host to upcoming events in support of the organization. One such event has already taken place, with attendees including existing supporters of Aryana Health Care Foundation, new patrons, and customers of RRS Auto Group.
Speaking of the event, Aryana Health Care Foundation Treasurer Julia Hashemieh remarks, "Bobby Sarnevesht and Steve Shee did a fantastic job. Many of RRS Auto Group's regular customers attended and donated funds to our foundation. We cannot express our gratitude enough to all involved."
Sarnevesht himself goes on to add, "Once a group becomes involved or hosts an event, they become members of our foundation's family for life. We've seen partners host numerous events, raising thousands of dollars. We try to host these events on a regular basis because every dollar helps."
Operating in and around San Jose and Santa Clara, Aryana Health Care Foundation exists to provide unrivaled levels of free or low-cost medical care, administered by a compassionate team of skilled doctors and nurses, to families and individuals who may otherwise be unable to afford it.
Of the foundation's work, Sarnevesht further explains, "Aryana Health Care Foundation works to make healthcare affordable and accessible when times are difficult. I believe that all people, regardless of income, should receive proper medical care. The goal of the charity is to increase the accessibility of medical care to those people who remain near or below the poverty line."
RRS Auto Group meanwhile prides itself on offering no pressure, no tactics sales and servicing to supercar, sports car, and luxury vehicle buyers and owners in the area. "After visiting a local supercar dealer and having an unhappy experience, I saw an opportunity to found RRS, to provide a pleasant high-performance vehicle purchase experience," says owner Steve Shee of the business.
Aryana Health Care Foundation's other partners, alongside RRS Auto Group, include Cardinal Health, McKesson Medical-Surgical, Office Depot, Precision Medical, Clos LaChance Winery, and Over the Top Golf.
Aryana Health Care Foundation and RRS Auto Group's next event is to be announced soon. To learn more about the foundation, visit http://aryanahealthcarefoundation.org.
Media Contact:
​Web Presence, LLC
​Eric Blankenship
​786-332-6554
Source: Web Presence, LLC
---
Categories: Healthcare
Tags: Julia Hashemieh, Julia Hashemieh California, Julia Hashemieh Los Gatos
---