Judith Neilson Foundation Gives IAPF US$700,000 to Back Zimbabwe's Women Wildlife Rangers
Press Release
•
Feb 21, 2023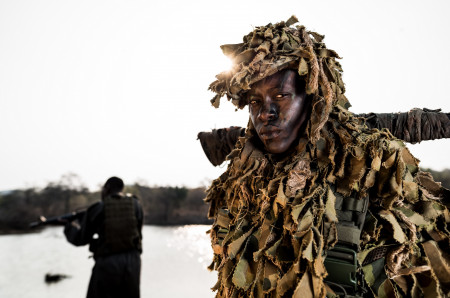 HARARE, Zimbabwe, February 21, 2023 (Newswire.com) - The International Anti-Poaching Foundation (IAPF) has been awarded a US$700,000 (A$1 million) grant from the Judith Neilson Foundation, which will be used to strengthen its 'Akashinga - Nature Protected by Women' program in Zimbabwe. The program, which has been a catalyst for change across the region, focuses on social impact to achieve conservation at scale, with the empowerment of women central to its strategy.
The grant will be used to recruit additional women as wildlife rangers to defend the expanding wilderness portfolio under Akashinga's mandate, including one of the largest remaining elephant populations on Earth in Zimbabwe's Zambezi Valley, and to develop community-based infrastructure. It works in partnership with local communities, where the women recruited for service reside.
Australian businesswoman Judith Neilson was born and raised in Zimbabwe. Neilson's commitment to the Akashinga program comes as she looks to increase her philanthropic giving to social justice issues alongside her existing commitments to journalism and the arts. Her philanthropy has been recognised by her appointment as a Member of the Order of Australia and the awarding of an Honorary Doctorate by the University of New South Wales.
Neilson said, "Akashinga's strong focus on supporting marginalised women in rural areas, alongside delivering infrastructure upgrades for healthcare, education and clean water are vital for community led conservation having impact at scale. The women of Akashinga have proven this and I am excited to be supporting them as they expand their work in Africa."
IAPF Founder and CEO Damien Mander said, "The IAPF team is grateful for Judith's generosity and trust. The commitment in honouring her Zimbabwean roots through the women of Akashinga, who are building new futures for themselves and communities while protecting the natural heritage of Zimbabwe, is indicative of the shift needed in global philanthropy. The health of the planet supersedes the health of all else, and this begins with community upliftment and empowerment. Without nature, we simply have no future."
Mander a former member of the Australian Army's Special Operations unit, moved to Zimbabwe and founded the IAPF in 2009, following three years of service in Iraq. The Akashinga program started in 2017 with a group of 16 women, all survivors of gender-based violence and abandonment, many impacted by AIDS and HIV. Their efforts had a rapid impact, dismantling local poaching syndicates and driving a downturn in wildlife crime across the region.
Six years later, the program has expanded from Zimbabwe to protect some of the largest wild landscapes left in Africa. With 3.7 million hectares (9.1m acres) of wilderness under the custodianship of over 500 personnel, the women of Akashinga are making an increasing impact of global magnitude. The IAPF's goal is to expand its wilderness portfolio to 12 million hectares (30m acres) by 2030, empowering hundreds of communities and thousands of women.
Source: International Anti-Poaching Foundation