Judge Gayl Branum Carr Elected President of the National Council of Juvenile and Family Court Judges
Press Release
•
Jul 25, 2023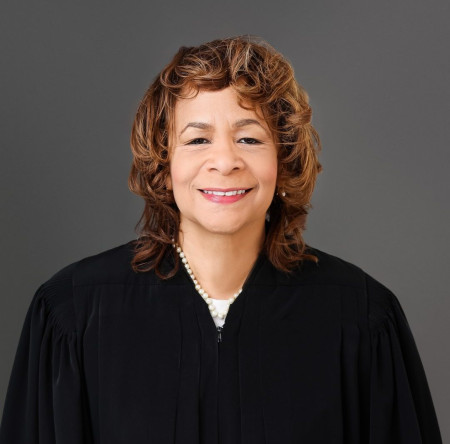 BALTIMORE, July 25, 2023 (Newswire.com) - Judge Gayl Branum Carr was sworn in as president of the National Council of Juvenile and Family Court Judges (NCJFCJ) on July 18, 2023, during the organization's 86th Annual Conference in Baltimore. Over the coming year, she will lead the nation's oldest and largest judicial membership and education organization.
Judge Carr serves in the Commonwealth of Virginia's 19th Judicial District and has been an esteemed member of the Fairfax Juvenile and Domestic Relations District Court since 1994. She has demonstrated exceptional leadership and dedication in her role, and was elected as chief judge in 2004.
Along with serving on the NCJFCJ Board of Directors since 2019, Judge Carr has contributed her expertise to multiple NCJFCJ committees, including the diversity, governance, and development committees. She has also held positions as vice-chair of the membership committee and chair of the family violence and domestic relations advisory committee. Judge Carr is also a fellow of the NCJFCJ's Judicial Engagement Network.
"We are delighted to welcome Judge Gayl Branum Carr as president," said Joey Orduña Hastings, CEO of the NCJFCJ. "Her experience and leadership skills make her the ideal choice to guide our organization and advance our mission of improving the lives of children and families who seek justice. We look forward to working closely with Judge Carr to address critical issues facing juvenile and family courts."
In Virginia, Judge Carr is a mentor judge for newly elected Virginia judges and is certified as a coach. She has made significant contributions as an executive committee member and the education committee chair of the Judicial Conference for District Court Judges. Additionally Judge Carr chairs the support liaison committee of the Virginia Council of Juvenile and Domestic Relations District Court Judges, where she previously served as president.
She has actively collaborated with local, state, and national agencies and organizations, including the Annie E. Casey Foundation, the National Association of Women Judges, and the American Bar Association. Judge Carr is a master of the George Mason American Inn of Court and has played a pivotal role in the Fairfax Best Practice Court since 1997. Additionally, she has held positions as adjunct faculty at George Mason University, Northern Virginia Community College, and Strayer University, where she taught criminal justice and forensic social work.
Early in her career, Judge Carr's positions included assistant attorney general for the Commonwealth of Virginia, representing the Virginia Department of Corrections and the Virginia Parole Board, and assistant county attorney for the County of Fairfax.
In recognition of her achievements, Judge Carr was inducted into the Virginia Lawyers Hall of Fame in 2023. Previous honors include Judge of the Year, the Ebone Image Award, the Law Service Award: Inspiring the Youth of Fairfax County, and induction as an honorary member of the Chi Chapter of the Phi Alpha Honor Society at George Mason University. Judge Carr holds a bachelor's degree in social work from Virginia Commonwealth University, and earned a law degree from the University of Richmond School of Law.
For more information, please visit the NCJFCJ website.
About the National Council of Juvenile and Family Court Judges (NCJFCJ):
Founded in 1937, the Reno, Nevada-based National Council of Juvenile and Family Court Judges is the nation's oldest judicial membership and education organization focused on improving the effectiveness of our nation's juvenile and family courts. A leader in continuing education opportunities, research, and policy development in the fields of juvenile and family justice, domestic violence, and domestic relations, the 2,000-member organization is unique in providing practice-based resources to jurisdictions and communities nationwide. The NCJFCJ serves an estimated 30,000 juvenile and family court professionals in state and tribal courts throughout the country.
Source: National Council of Juvenile and Family Court Judges