Jon Stein, Founder and Former CEO of Betterment, Named Advisor to EquityMultiple
Press Release
•
Jun 22, 2023
The fintech firm that streamlines wealth-building and real estate investing for accredited investors picks up a key senior advisor.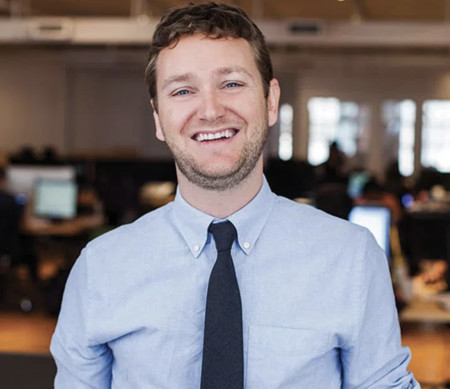 NEW YORK, June 22, 2023 (Newswire.com) - EquityMultiple, an innovative real estate investing platform for self-directed investors, announced that Jon Stein, the founder of investing platform and robo advisor Betterment, has been named as an advisor. Stein's guidance is a boon to the growth-stage company and signifies a major milestone in EquityMultiple's maturation. He will provide an established voice to EquityMultiple's senior leadership as the company seeks to build on its stature as a market leader in the real estate investing fintech space.
Stein founded Betterment in 2007 and served as CEO for 13 years, during which the company pioneered fractional shares, smart asset allocation, and numerous other portfolio management tools for main street investors. Today, the company has over 750,000 customers and over $35B in assets under management. Like Betterment, EquityMultiple seeks to offer sophisticated wealth-generation tools to a broader set of investors.
Since stepping away from day-to-day leadership at Betterment but remaining as Chairman of the board, Stein has been advising select CEOs and growth-stage companies. Advising EquityMultiple feels like a natural fit for Stein.
"EquityMultiple is a true innovator in the alternative investing space, and they are building a great investing technology for a new generation of self-directed investors," said Stein. "I'm excited to provide my perspective and guidance as they enter a new chapter in their growth."
Remarked EquityMultiple CEO and Co-Founder Charles Clinton, "Jon Stein and Betterment really blazed a trail in terms of giving all investors access to the types of tools that used to be exclusive to the ultra-wealthy. We're striving to provide that same kind of access to the type of real estate investing that can really generate transformative wealth. We're very excited to have Jon as an Advisor"
Stein joins several other finance industry luminaries and founders among EquityMultiple's advisors and board, including Ken Pasternak, founder of Knight Trading, and Christian Mundigo, former Co-Head of Fixed Income at BNP Paribas.
About EquityMultiple
EquityMultiple brings exclusive investment opportunities and combines industry-leading asset management, innovative technology, and personalized support to provide an unparalleled investing experience. EquityMultiple focuses on asset management, strong due diligence, and an investing experience tailored to the investor.
Source: EquityMultiple