Johnson Contractors, Inc. Signs With Computer Guidance Corporation
General Contractor Opts for eCMS Cloud Construction ERP Solution for Integrated Financial and Project Management
Press Release
-
updated: Jun 29, 2017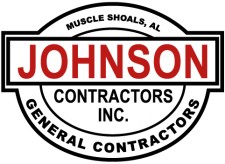 Scottsdale, AZ, June 29, 2017 (Newswire.com) - Computer Guidance Corporation, the leading developer of cloud-based ERP solutions for the construction industry, today announced that Johnson Contractors has selected eCMS Cloud Construction ERP solution for its general construction, mechanical and electrical companies serving the entire Southeast region of the United States.
Headquartered in Muscle Shoals, Alabama, Johnson Contractors delivers commercial and industrial projects under the umbrella of three separate legal entities, allowing the contractor to offer considerable diversity and value to clients. The contractor has the flexibility to operate as a full-service contracting company that can provide all general, mechanical and electrical construction services or as a general contractor working with other subcontractors or general contractors.
With the purchase of eCMS solution, Johnson Contractors is moving to real-time and optimized job costing, financial control and project collaboration to ensure timely delivery of projects while meeting or exceeding budget goals without sacrificing client satisfaction nor bottom-line. The ERP solution upgrade will also bring stronger collaboration among all stakeholders while laying a solid foundation for future growth.
"We chose Computer Guidance's eCMS Cloud Construction ERP for its superior capability in providing real-time visibility into contractors operations as well as financials," stated Janice Grimes, Controller, Johnson Contractors, Inc. "In addition, we were impressed with the underlying software platform of browser-based applications, flexible cloud deployments, integrated email and content management, and more."
"This win reiterates our leadership position in delivering cloud construction ERP solutions, satisfying complex client demands for functionality and platform, and most importantly, for scalability and flexibility," stated Mike Bihlmeier, President, Computer Guidance Corporation. "During the evaluation and selection process, we proved the power of our cloud solution, the speed of deployment of our products, and the substantial business benefits they generate."
About Computer Guidance Corporation
With over 20 percent of their client-base represented on top ENR lists, Computer Guidance Corporation has long delivered the leading construction-specific enterprise resource planning solution including financial and project management applications, #1 business intelligence, mobile technologies and enterprise content management. Scalable, custom configurable and available both cloud-hosted and on-premise, eCMS serves the needs of thousands throughout North America and has been named as the ERP solution of choice by the AGC. Computer Guidance Corporation is part of JDM Technology Group, a global construction-specific software conglomerate that serves more than 100,000 users in 40 countries and 6 continents. For more information, visit www.computerguidance.com or call 888.361.4551.
Source: Computer Guidance Corporation
Share:
---
Categories: Civil Engineering, Computers and Software, Construction, Engineering, Cloud computing, Saas (Software as Service)
Tags: cloudconstruction, cloudconstructionsoftware, cloudERP, cloudsoftware, construction, constructionERP, constructionmanagement, constructionprojectmanagement, constructionprojects, constructionsoftware, generalcontractor, saas
---