John Seckel Offers Business Trend Predictions for 2019
Press Release
-
updated: Oct 18, 2018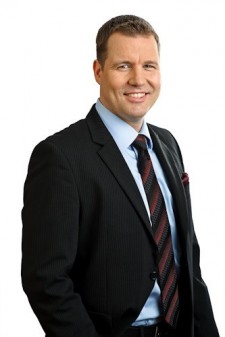 PHILADELPHIA, October 18, 2018 (Newswire.com) - What are some business and entrepreneurial trends you can look forward to in 2019? John Seckel says that every year around this time, he likes to look ahead to what the next year may bring. The following are a few trends you can expect to see in 2019. 
Live Interactions Over Social Media Interactions
Social media had their moment over the past few years, but going into 2019, you can look for more live interactions when it comes to doing business. Companies recognize the need for person to person interactions and will be doing more to facilitate that. For instance, companies who used to have Chatbots available on their websites will likely now offer the option to sit down and speak with an executive instead. Companies realize that people don't feel fulfilled with online interactions anymore and they will create solutions to that through more live and face to face interaction possibilities. 
Availing the Benefits of BlockChain
2018 was the year of Bitcoin and all things blockchain. In 2019, look forward to the benefits of blockchain being made available to you as a consumer. While blockchain began in the technology industry, it has moved into almost every other industry within the year. Consulting firms, hospitals, even schools are making use of blockchain to increase efficiency in some way. Leading companies will hone in on their use of blockchain and how to maximize it for their business.
An Increase in Cyber Security
2018 was rife with cyber attacks. Businesses compromised personal information of their clients and consumers are ready for that to end. Enterprises will begin investing, if they haven't already, into dedicated means to avoid cybersecurity. This may entail bringing in a team of professionals or setting up cloud solutions. Whatever the action is, you can be sure to see an emphasis placed on cybersecurity in 2019.
John Seckel is constantly thinking about what the next big step in business and entrepreneurism will be. The above trends are likely to hit the ground running at the beginning of 2019, if not already in late 2018. John Seckel also writes on his blog about business news and entrepreneurial tips. You can find that information at Johnseckel.com and JohnSeckel.org. 
Source: John Seckel
---
Categories: Business Finance
Tags: Entrepreneur, John Seckel, Philadelphia
---