Jillian Stewart M.D., Reflects on Contributions to Favorite Good Causes
Based in Florida, board-certified OB-GYN Jillian Stewart has pledged much-needed support to a number of charities and organizations in recent years, including Safe Harbor, United Way of America, and Planned Parenthood, while also donating her time to a local food bank.
Press Release
-
updated: May 14, 2018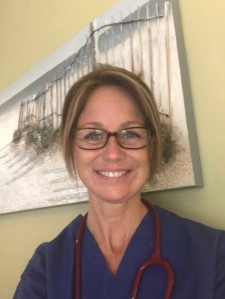 JENSEN BEACH, Fla., May 14, 2018 (Newswire.com) - During her career, Jillian Stewart M.D. has traveled extensively throughout the U.S. and, as a result, has encountered first hand the efforts and dedication of many of the organizations and charities which she supports.
One charity, in particular, to have struck a chord with Stewart is Sanford Health Foundation's Children's Miracle Network. Having herself witnessed the organization's resolute hard work while based at South Dakota's Sanford Aberdeen Health, Stewart reveals that all funds raised on behalf of the network remain local, benefiting unwell children in the area by providing for specialized equipment and care programs.
"No child will ever be turned away from the Children's Miracle Network, regardless of his or her family's ability to pay," she explains.
"Through donating to charities such as the Children's Miracle Network, I know that I'm supporting individuals who are as committed to their work as I am to mine, in providing help to those who need it," Stewart adds.
Of her continued support for Planned Parenthood, with which she has worked personally, Stewart points out that the organization is now one of the country's leading providers of high-quality, affordable health care. "They provide not just general health care, birth control, women's services, and pregnancy testing," she explains, "but also patient education, sexual health testing and treatment, and additional LGBT and men's health services."
Now residing in Jensen Beach, Florida, Stewart has most recently donated a portion of her free time to the area's Treasure Coast Food Bank.
First opening its doors 30 years ago, Treasure Coast Food Bank is the area's largest hunger-relief organization and the only one of its kind serving St. Lucie, Okeechobee, Martin, and Indian River.
Stewart, along with a small army of other volunteers, assists in providing food and additional support to around 100,000 individuals each week, with the food bank distributing a combined total of over 8 million meals per year.
"Treasure Coast Food Bank's vision is to provide nutrition to improve the quality of health and wellness of those who are struggling with food insecurity," Stewart explains.
The food bank currently stocks over 300 pantries, soup kitchens, homeless shelters, and low-income day-care centers in the area. The organization also operates several mobile services, again primarily staffed on a voluntary basis by individuals such as Stewart.
Jillian Stewart M.D., a member of the American Board of Obstetricians and Gynecologists, is also involved with the Aberdeen Catholic Foundation of South Dakota, another initiative close to her heart. Based in Sioux Falls, the foundation offers financial support to charitable causes and organizations in the area.
Furthermore, Stewart has also contributed funds to MADD, or Mothers Against Drunk Driving, an organization based in Texas and operating across the U.S. and Canada, and which actively campaigns for stricter impaired driving laws.
To learn more about Jillian Stewart's Contributions, you can view more here.
Media Contact:
Web Presence, LLC
Eric Blankenship
786-332-6554
Source: Web Presence, LLC
---
Categories: Charitable Contributions
Tags: Jillian Stewart, Jillian Stewart Florida, Jillian Stewart Jensen Beach
---